The White House is getting ready to go after tech platforms and the EU is going after Amazon, while Louisiana's attorney general wants to break up social media giants; new details revealed about Google's plans to launch a censored search engine in China; and can tech moguls save legacy media?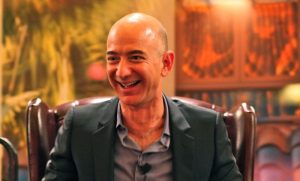 Chatter From the Ivory Tower
"The Mercatus Center at George Mason University is not, apparently, part of George Mason University," reports David Dayen in a piece in The Intercept. The association between the public university and Mercatus—"an independent 501(c)3 not-for-profit organization"— gives Mercatus "the imprimatur of academic research, something to be taken more seriously by the media than the flurry of white papers churned out by ideological think tanks," he argues.
Stigler Center Goings-On
In the first of a three-part series on the 2008 financial crisis, Capitalisn't hosts Kate Waldock and Luigi Zingales discuss the causes for the crisis, including subprime mortgages, investor fraud and an ill-advised speech from former President George W. Bush. Kate also tells about Luigi about her experiences as an intern at Lehman Brothers when it collapsed.
Disclaimer: The ProMarket blog is dedicated to discussing how competition tends to be subverted by special interests. The posts represent the opinions of their writers, not necessarily those of the University of Chicago, the Booth School of Business, or its faculty. For more information, please visit ProMarket Blog Policy.