Scott Pruitt resigns from the EPA; a new report finds that digital platforms are not fully complying with the EU's new privacy rules; Google, meanwhile, has a new privacy scandal; a month after its acquisition of Time Warner was approved, AT&T is already raising prices for its streaming TV customers; and former Treasury Secretary Timothy Geithner's new career draws criticism.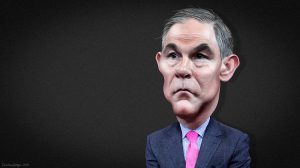 Stigler Center Goings-On
In the latest episode of the Capitalisn't podcast, "The Reluctant Central Banker," Luigi Zingales and Kate Waldock interview Sir Paul Tucker, a former official at the Bank of England during the 2008 financial crisis, about central banking and his new book Unelected Power.
Also, you can read ProMarket's interview with Tucker here.
Disclaimer: The ProMarket blog is dedicated to discussing how competition tends to be subverted by special interests. The posts represent the opinions of their writers, not necessarily those of the University of Chicago, the Booth School of Business, or its faculty. For more information, please visit ProMarket Blog Policy.