Trump signs the largest rollback of financial regulations since the 2008 crisis into law; Zuckerberg masterfully evades the questions of European parliamentarians; Amazon has developed a "powerful and dangerous" new facial recognition system; and why don't health insurers mind big hospital bills?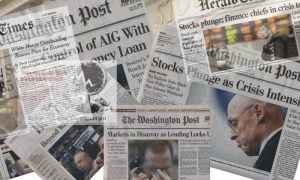 In case you missed it, check out Jihad Dagher's column from this week on 300 years of pro-cyclical financial regulation.
Also, don't miss Harris's interview with Luigi Zingales and Kate Waldock on targeted advertising in the latest episode of Capitalisn't.
For more on Big Tech and competition policy, you can tune in to this panel discussion from the Milken Institute's 2018 Global Conference, featuring the Trump administration's antitrust chief Makan Delrahim, Luigi Zingales, Sally Hubbard, and Tyler Cowen.
Chatter from the Ivory Tower
.
Stigler Center Goings-on
The Stigler Center's final conference of this academic year, co-organized with HBS and Oxford's Blavatnik School of Government, will examine "Corporate Political Engagement in Europe and the US" at Oxford on June 9 and 10.
Disclaimer: The ProMarket blog is dedicated to discussing how competition tends to be subverted by special interests. The posts represent the opinions of their writers, not necessarily those of the University of Chicago, the Booth School of Business, or its faculty. For more information, please visit ProMarket Blog Policy.