Why has Facebook's scandal not dented its earnings? How much are states and local governments giving to corporations in economic-development incentives? And did CFPB head Mick Mulvaney really say "the swampiest thing ever"?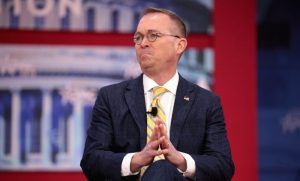 For more on how political factors shape competition in the mobile industry, see this Stigler Center paper by Mara Faccio and Luigi Zingales.
Chatter From the Ivory Tower
Stigler Center Goings-On
Disclaimer: The ProMarket blog is dedicated to discussing how competition tends to be subverted by special interests. The posts represent the opinions of their writers, not necessarily those of the University of Chicago, the Booth School of Business, or its faculty. For more information, please visit ProMarket Blog Policy.