This week in political economy.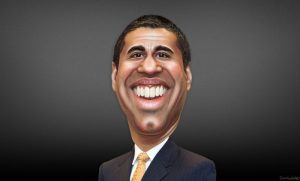 Don't miss Harold Feld's ProMarket piece on how the repeal of net neutrality will likely drive a massive "arms race" by providers to vertically integrate and to discriminate against unaffiliated services.
Don't miss our extensive coverage of the populist plutocrats phenomenon and its broader implications in the United States and worldwide.
Read our 2016 piece on the true price of reduced competition in health care: hospital monopolies that drastically drive up prices.
Chatter from the Ivory Tower
Read our op-ed from legal scholar John Ackerman on how corruption in Mexican politics is met with near-total impunity.
Read an extract here on the effect of medical licensing on health care prices from Brink Lindsey and Steven Teles's acclaimed new book The Captured Economy.
Stigler Center Goings-on
Sign up for our upcoming January 18 event: a conversation between Stigler Center Director Luigi Zingales and Duff McDonald, author of the recent The Golden Passport, on the MBA elite and the limits of capitalism. Details here.
Disclaimer: The ProMarket blog is dedicated to discussing how competition tends to be subverted by special interests. The posts represent the opinions of their writers, not those of the University of Chicago, the Booth School of Business, or its faculty. For more information, please visit ProMarket Blog Policy.