Facebook's WhatsApp finds itself at the center of Brazil's political upheaval; the EU is pushing ahead with its planned tax on tech platforms; Trump's replacement for NAFTA entrenches tech monopolies; and why does Uber love economists?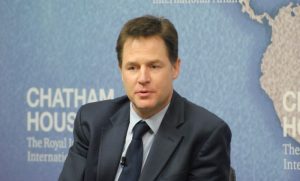 In case you missed it, read Luigi Zingales's latest piece on the real costs of ride-sharing.
Also, don't miss our own special interview with Tooze right here.
Stigler Center Goings-On
In the third and final episode of the Capitalisn't series on the 2008 financial crisis, Kate Waldock and Luigi Zingales look at recent volatility in the markets and try to predict the cause of the next financial crash with help from prominent economists Robert Shiller and Lawrence Summers.
Disclaimer: The ProMarket blog is dedicated to discussing how competition tends to be subverted by special interests. The posts represent the opinions of their writers, not necessarily those of the University of Chicago, the Booth School of Business, or its faculty. For more information, please visit ProMarket Blog Policy.