Is the government's response to the 2008 financial crisis responsible for the rise of populism in the US and Europe?; the real Google censorship scandal is its re-entry into China; Europe's new controversial copyright law could change the Internet; and can Facebook unbreak democracy?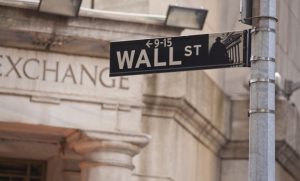 In the first of a 3-part series on the 2008 financial crisis, Capitalisn't hosts Kate Waldock and Luigi Zingales discuss the causes for the crisis, including subprime mortgages, investor fraud and an ill-advised speech from former President George W. Bush. Kate also tells about Luigi about her experiences as an intern at Lehman Brothers when it collapsed.
Disclaimer: The ProMarket blog is dedicated to discussing how competition tends to be subverted by special interests. The posts represent the opinions of their writers, not necessarily those of the University of Chicago, the Booth School of Business, or its faculty. For more information, please visit ProMarket Blog Policy.