The EU's record-breaking antitrust fine against Google might be too little, too late; Facebook CEO Mark Zuckerberg thanks one of his biggest advertisers, President Trump; the FCC likely dooms the Sinclair-Tribune merger; and can economists and humanists ever be friends?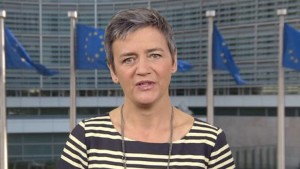 Chatter From the Ivory Tower
Stigler Center Goings-On
In the first part of a special 3-part series on antitrust law following the approval of the AT&T and Time Warner merger, Capitalisn't hosts Kate Waldock and Luigi Zingales talk with the government's expert on the case, Carl Shapiro, about the evolving concept of consumer welfare and whether antitrust law needs to change with the times.
Disclaimer: The ProMarket blog is dedicated to discussing how competition tends to be subverted by special interests. The posts represent the opinions of their writers, not necessarily those of the University of Chicago, the Booth School of Business, or its faculty. For more information, please visit ProMarket Blog Policy.