Facebook's latest scandal leads lawmakers to proclaim: "Big tech can no longer be trusted"; New Yorkers vow to resist Amazon's HQ2 deal; monopolization is undermining public faith in capitalism; and why are US drug prices so high?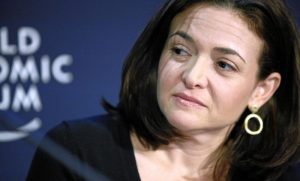 Facebook Under Fire. Again.
"… we are angry. Broadly, Facebook's actions show a profound disregard for public authority, democratic institutions, and the security of the United States. More specifically, Facebook's tactics were designed to intimidate us and ruin our professional credibility and personal reputations.

But we are also deeply encouraged. Facebook's attacks demonstrate better than any statement that Mark Zuckerberg, Sheryl Sandberg and other executives at the corporation are truly scared of the antimonopoly powers of the U.S. government."
Amazon Sparks Outrage
Also, don't miss Luigi Zingales's take on the Amazon deals: "Subsidies to Amazon are uneconomical, un-American, and unconstitutional."
Monopolization Is Undermining Public Faith in Capitalism
Stigler Center Goings-On
Disclaimer: The ProMarket blog is dedicated to discussing how competition tends to be subverted by special interests. The posts represent the opinions of their writers, not necessarily those of the University of Chicago, the Booth School of Business, or its faculty. For more information, please visit ProMarket Blog Policy.