Quadir, known for betting against Valeant in 2015, will discuss short selling, exposing corporate fraud and thriving in a sometimes-reviled industry lacking diversity in a conversation with Luigi Zingales.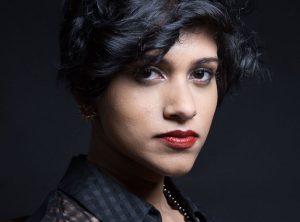 In the summer of 2015, Valeant Pharmaceuticals—a name now synonymous with corporate greed—was still the darling of Wall Street. At one point a small and struggling pharmaceutical company, Valeant had managed to propel itself into a $90 billion market cap by doing away with the traditional pharma business model, which typically involves heavy R&D spending. Instead, the company went on an acquisition spree, purchasing dozens of smaller drug manufacturers and then drastically hiking the prices of their existing drugs.
For a while, this strategy paid off for Valeant. Its stock rose by more than 4000 percent between 2008 and 2015, peaking at $262. Prominent investors, among them Pershing Square's Bill Ackman, bet billions of dollars on the company and championed its CEO, J. Michael Pearson, with some even comparing him to Warren Buffett. Other companies began emulating Valeant's strategy of acquiring smaller rivals, slashing R&D spending and subsequently ordering exorbitant price increases. Martin Shkreli's Turing Pharmaceuticals is the most notorious example, but far from the only one. 
Fahmi Quadir, then a 25-year old equity analyst at the New York hedge fund Krensavage Asset Management, didn't buy the hype. Quadir, who in college majored in mathematics and biology, recognized the unsustainable nature of Valeant's business model and, in June 2015, pushed her employers to short the stock. While Valeant's stock peaked that August, by October it was in free fall: Valeant's price-gouging tactics had caught the attention of politicians and the press (Hillary Clinton famously railed against Valeant's prices hikes during her presidential campaign, promising to "go after" the company if elected), with Congress and the SEC launching investigations into its drug pricing strategy and its ties to a mail-order pharmacy called Philidor. The attention also brought increased scrutiny to Valeant's shoddy accounting, ultimately leading to criminal investigations and convictions. The stock has fallen by more than 90 precent since then and Ackman, having lost more than $4 billion on his Valeant bet, ended up calling his involvement a "huge mistake." Earlier this year, the beleaguered company attempted a rebranding by changing its name to Bausch Health Companies, but it is still mostly known as the "Enron of pharma." 
Betting against certain companies does not make you popular, and short sellers are often depicted as vultures making money off of turmoil. Yet as the case of Valeant clearly showed, short sellers can also perform a crucial function in exposing weaknesses, fraud and potential wrongdoing. Short sellers like Quadir, John Hempton and Andrew Left were the first to sound the alarm about Valeant and played a central role in exposing its excesses.
Her success in identifying Valeant's house of cards has made Quadir into a rising star, with her story featured prominently in an episode of Netflix's Dirty Money dedicated to the Valeant scandal. Hailed as "the real deal" by noted short seller Marc Cohodes, Quadir launched her own hedge fund, Safkhet Capital, in 2017, when she was only 27 years old. In an interview with Bloomberg, Quadir said Safkhet would focus on "identifying frauds and accounting vulnerabilities that could cause a stock to lose more than 60 percent of its market value." Her ascent also makes Quadir, the American-born daughter of Bangladeshi immigrants, a trailblazer within the overwhelmingly white and male-dominated world of hedge fund managers.
On Monday, November 12, Quadir will visit the Stigler Center for a conversation with Luigi Zingales [one of the editors of this blog] on short selling, regulation, exposing corporate fraud, countering retaliation, and thriving in a sometimes-reviled industry that lacks diversity. Admission is free, but pre-registration is required. You can find more details here.
Disclaimer: The ProMarket blog is dedicated to discussing how competition tends to be subverted by special interests. The posts represent the opinions of their writers, not necessarily those of the University of Chicago, the Booth School of Business, or its faculty. For more information, please visit ProMarket Blog Policy.