The DOJ approves the CVS-Aetna merger, radically altering the landscape of US health care; Sheldon Adelson pumps millions into GOP races; Silicon Valley's Saudi Arabia problem; and who has the right to compete in America?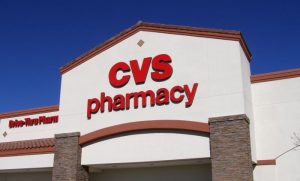 Also, read Craig Garthwaite's and Fiona Scott Morton's excellent analysis of the PBM industry and its role in driving high prices for prescription drugs.
Chatter from the Ivory Tower
William D. Nordhaus and Paul M. Romer are the receipients of this year's Nobel Memorial Prize in Economic Sciences. "In addition to honoring two scholars whose contributions have deeply influenced their field, the award points to a crucially important issue that the world is beginning to give short shrift — economic growth," writes Bloomberg's Noah Smith.
Stigler Center Goings-On
In the third and final episode of the Capitalisn't series on the 2008 financial crisis, Kate Waldock and Luigi Zingales look at recent volatility in the markets and try to predict the cause of the next financial crash with help from prominent economists Robert Shiller and Lawrence Summers.
Disclaimer: The ProMarket blog is dedicated to discussing how competition tends to be subverted by special interests. The posts represent the opinions of their writers, not necessarily those of the University of Chicago, the Booth School of Business, or its faculty. For more information, please visit ProMarket Blog Policy.