As Trump ramps up his attacks on Google, Sen. Orrin Hatch asks the FTC to revisit its investigation of the company; as Facebook finally takes action on Myanmar, US campaign strategists reportedly gear up to flood the social network with inflammatory ads; and why are doctors and hospital groups organizing to oppose single-payer health care in California?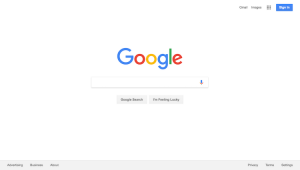 Chatter From the Ivory Tower
In an extract from his much lauded new book Winners Take All, Anand Giridharadas examines "how plutocrats hijack campus idealism," arguing that "American elites rigged the economy to deprive millions of young people of opportunity; and then they deftly co-opted the idealism of the young people who might challenge that rigging by convincing them that making change requires learning at their knee."
Stigler Center Goings-On
As economists experience their first major #MeToo moment, Capitalisn't hosts Kate Waldock and Luigi Zingales explore the larger implications of a recent case involving a Columbia University professor who was found liable for retaliation against a junior faculty member.
Disclaimer: The ProMarket blog is dedicated to discussing how competition tends to be subverted by special interests. The posts represent the opinions of their writers, not necessarily those of the University of Chicago, the Booth School of Business, or its faculty. For more information, please visit ProMarket Blog Policy.