America's white-collar prosecution crisis; Elizabeth Warren has a new bill that aims to separate money from politics; Facebook struggles with the daunting task of moderating 2 billion people; and is Google risking press freedom by re-entering the Chinese market?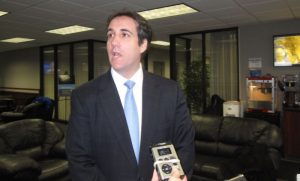 In a recent interview with ProMarket, media scholar Siva Vaidhyanathan argued that Facebook has become "too big to manage."
Stigler Center Goings-On
In the third and final part of their special 3-part series on antitrust law, Capitalisn't hosts Kate Waldock and Luigi Zingales explore the differences between the EU and the US approaches to antitrust enforcement and hear about double-sided markets from Nobel-winning economist Jean Tirole.
Disclaimer: The ProMarket blog is dedicated to discussing how competition tends to be subverted by special interests. The posts represent the opinions of their writers, not necessarily those of the University of Chicago, the Booth School of Business, or its faculty. For more information, please visit ProMarket Blog Policy.