Elizabeth Warren's new bill seeks to radically alter US corporate governance; America's top CEOs earned 312 times more than their average workers last year; regulators are after Facebook for discriminatory housing ads; Elon Musk faces no more than a slap on the wrist from the SEC, experts say; and what is "the biggest policy mistake of the last decade"?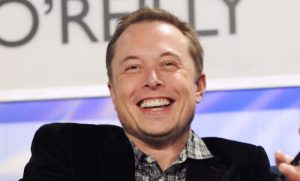 Stigler Center Goings-On
In the third and final part of their special 3-part series on antitrust law, Capitalisn't hosts Kate Waldock and Luigi Zingales explore the differences between the EU and the US approaches to antitrust enforcement and hear about double-sided markets from Nobel-winning economist Jean Tirole.
Disclaimer: The ProMarket blog is dedicated to discussing how competition tends to be subverted by special interests. The posts represent the opinions of their writers, not necessarily those of the University of Chicago, the Booth School of Business, or its faculty. For more information, please visit ProMarket Blog Policy.