Google gives up Project Maven following "terrible" backlash; angry Facebook shareholders demand an end to Mark Zuckerberg's "dictatorship"; American startups are in a 13-year slump; and Italy has a new government.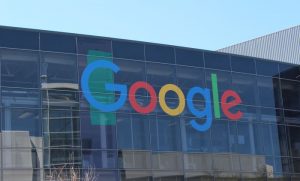 For more on the "kill zone" around tech giants, see here.
For more on this, read Luigi Zingales on why the T-Mobile–Sprint merger will likely lead to higher prices and lower quality.
For more on inequality, read our recent interview with Berkeley economist Gabriel Zucman, as well as the rest of our inequality coverage.
Chatter from the Ivory Tower
VoxEU has launched a new vertical on "Blogs&Reviews" to aggregate posts from less-well-known personal blogs by economists, including inaugural posts from Trade Diversion by Booth's Jonathan Dingel and The Enlightened Economist by Diane Coyle.
Casey Mulligan of the UChicago Economics Department has been named the White House's CEA's new chief economist, working under chair Kevin Hasset. On Friday, he took questions in a session at UChicago on his vision for working with President Trump.
George Stigler was honored with a new exhibit that opened Friday at the Chicago Economics Experience Museum, with remarks delivered by Michael Greenstone and Lars Peter Hansen.
"Economics abounds with unsettled problems, and such is the nature of research that as we make progress with a problem the problem often proves to be deeper and more complex than we expected." – George Stigler
(at the @BeckerFriedman Chicago Economics Experience Museum.) pic.twitter.com/ygPvXhcGQw

— Stigler Center (@StiglerCenter) June 1, 2018
Stigler Center Goings-on
Disclaimer: The ProMarket blog is dedicated to discussing how competition tends to be subverted by special interests. The posts represent the opinions of their writers, not necessarily those of the University of Chicago, the Booth School of Business, or its faculty. For more information, please visit ProMarket Blog Policy.