George Mason University faces controversy over its relationship with donors; the former CEO of Volkswagen is charged in relation to the company's diesel emissions cheating scandal; and are Google and Facebook already trying to undermine Europe's new privacy rules?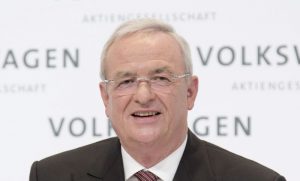 If you haven't already, read Luigi Zingales' piece on why the Sprint/T-Mobile merger will likely lead to higher prices and lower quality.
Chatter from the Ivory Tower
On the occasion of both International Workers' Day and Marx's bicentennial, a selection of links for your weekend reading:
Stigler Center Goings-On
In the latest episode of the Capitalisn't podcast, "Mo Crypto Mo Problems," Luigi Zingales and Kate Waldock dive into the volatile, largely unregulated market of cryptocurrencies and consider creating their own ICO.
Disclaimer: The ProMarket blog is dedicated to discussing how competition tends to be subverted by special interests. The posts represent the opinions of their writers, not necessarily those of the University of Chicago, the Booth School of Business, or its faculty. For more information, please visit ProMarket Blog Policy.