This week in political economy.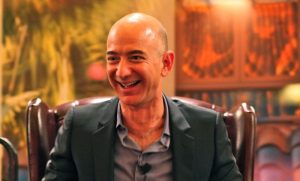 Have you listened yet to the Stigler Center Capitalisn't podcast pilot "Hail to the Chief of Facebook"? Subscribe here.
Back in June, when Amazon's stock first crossed $1,000, Open Market Institute's Lina Khan explained why Amazon's continued success is not cause for celebration.
Chatter from the Ivory Tower
Stigler Center Goings-on
Disclaimer: The ProMarket blog is dedicated to discussing how competition tends to be subverted by special interests. The posts represent the opinions of their writers, not those of the University of Chicago, the Booth School of Business, or its faculty. For more information, please visit ProMarket Blog Policy.