The stories that most interested us this week.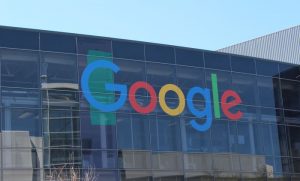 Following a tough week for the world's dominant digital platforms, Barry Lynn and Matt Stoller of the Open Markets Institute argue in The Guardian that tech giants should be prevented from buying any more companies.
(Also check out Barry Lynn's chat with ProMarket following his ouster from New America.)
Meanwhile, at the Wall Street Journal, John McKinnon and Brody Mullins forecast a backlash on the Hill against Google's political clout.
In a popular blog post called "

The Web Began Dying in 2014, Here's How,

" programmer André Staltz details how Google, Facebook, and Amazon came to dominate the future of the Internet.
(Have a look at ProMarket's writeup on Shapiro's paper with Steven Salop forecasting what competition policy might look like under President Trump.)
Much of the media's attention this week focused on the indictment issued by US Special Counsel Robert Mueller against President Trump's former campaign manager Paul Manafort and the guilt of former Trump foreign policy adviser George Papadopoulos. But this week also saw the resignation of Democratic mega-lobbyist Tony Podesta from his firm, the Podesta Group. Podesta, whose clients have included Google, Wells Fargo, Lockheed Martin, and Pfizer, resigned after he became a subject of Mueller's investigation.
On Capitol Hill, Senator Cory Booker (D-NJ) wrote a letter to the FTC and Justice Department raising the issue of labor market monopsony and asked federal antitrust officials what they plan to do address the problem, Vox reports. Sen. Booker's letter is part of a bigger trend of Democrats making the issue of market concentration a key part of the party's strategy, as described by Gilad Edelman at the Washington Monthly.
(At ProMarket we have covered the issue of labor market monopsony at length, for instance here, here and here).
Also on the Hill last week, Vice President Mike Pence cast the deciding vote to repeal Dodd-Frank's arbitration rule, which would have made it easier for consumers to file class action lawsuits against financial services companies. An International Business Times report reveals that Pence was lobbied by a financial industry trade association group prior to the vote.
At the New York Times, Nicholas Kristof writes about the EPA's decision to no longer ban a pesticide that was originally developed as a nerve gas and damages children's brains. The chemical's manufacturer, Dow, donated $1 million for President Trump's inauguration, notes Kristof, which raises the specter of regulatory capture. The case brings to mind a recent Stigler Center

case study

by Roy Shapira and Luigi Zingales of DuPont's emissions of the toxic chemical C8. It also highlights Oliver Hart's and Zingales's argument that firms should abandon the notion that their only responsibility is to maximize profits and instead maximize shareholder welfare.
From Britain, Janan Ganesh argues in the Financial Times against "the normalisation of direct democracy," charging that it "threatens the way we are governed." His view contrasts with that of John G. Matsusaka of the University of Southern California [a member of this blog's editorial board], who in a recent Stigler Center

paper

argued that direct democracy might be better able to

counteract the power of special interests

over policymaking.
Stigler Center Goings-on
Have you signed up for next week's "Stigler in the 21st Century" conference yet? If not, do it here.
Disclaimer: The ProMarket blog is dedicated to discussing how competition tends to be subverted by special interests. The posts represent the opinions of their writers, not those of the University of Chicago, the Booth School of Business, or its faculty. For more information, please visit ProMarket Blog Policy.