The first Affiliate Fellows cohort at the Stigler Center at Chicago Booth is a multidisciplinary group of economists, business scholars, lawyers, and political scientists.
---
The Stigler Center at Chicago Booth, of which ProMarket is a part, is happy to announce the first cohort of its new Affiliate Fellows program.
This non-resident, 3-year appointment is designed to support the research of up-and-coming academics and strengthen and cultivate a community of scholars worldwide working on political economy, regulatory capture, and competitive markets. The first Affiliate Fellows cohort is a multidisciplinary group, composed of economists, business scholars, lawyers, and political scientists from multiple different backgrounds and jurisdictions. The fellows will also contribute articles about their research to ProMarket.
Pablo Balán — Lecturer (Assistant Professor), Tel Aviv University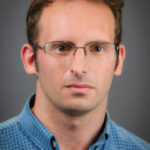 Pablo Balán is a political economist studying developing countries, with a substantive focus on state capacity and social networks, a methodological focus on field experiments, and a regional focus on sub-Saharan Africa and Latin America.
Balán studies how informal institutions affect the prospects and implementation of programmatic policy. A first stream of his research studies the foundations of state-building in low-capacity settings using field-experimental methods. Drawing on fieldwork in a large city in the Democratic Republic of Congo, these projects document how participation in informal institutions shapes the adoption of land property rights and how local elites can collaborate with governments to boost essential state functions. A second set of projects examines the political effects of kinship ties in various contexts, from promoting electoral accountability to facilitating political activism within firms. His current research studies family ties as a source of the de facto power of economic elites.
Simcha Barkai — Assistant Professor of Finance, Boston College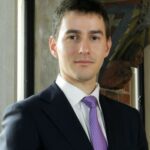 Simcha Barkai is an assistant professor of finance at Boston College Carroll School of Management and a former Junior Fellow at the George J. Stigler Center for the Study of the Economy and the State at the University of Chicago Booth School of Business. His research focuses on competition between firms in the US and its impact on the macroeconomy, employment, and financial markets. His work on the decline in the labor share of income has been covered by The New York Times, Wall Street Journal, The Economist, Financial Times, Bloomberg, Forbes, Harvard Business Review, The Washington Post, The New Republic, and The Nation. In ongoing work (supported by a grant from the Washington Center for Equitable Growth), Simcha is working with co-authors on researching the effects of antitrust enforcement.
Matthias Breuer — Associate Professor of Business, Columbia University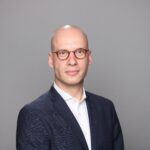 Matthias Breuer is an Associate Professor of Business in the Accounting Division of Columbia University's Graduate School of Business. He examines issues of corporate transparency and information verification, with a particular focus on the role of regulation in addressing corporate information issues. His research has been recognized with multiple awards, presented at leading universities and conferences, and published in top-tier accounting and finance journals.
Before joining Columbia University in 2018, Professor Breuer earned his Ph.D. in Business from the University of Chicago's Booth School of Business. He also holds an MSc in Accounting and Finance from the London School of Economics (United Kingdom) and a BSc in Business Administration from WHU—Otto Beisheim School of Management (Germany).
Benjamin Carl Krag Egerod — Assistant Professor, Copenhagen Business School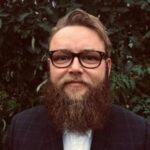 Benjamin Carl Krag Egerod's research examines the various roles that money plays in politics, with an emphasis on how individual firms engage in the political process. He is particularly interested in the role that social connections to politicians play in corporate lobbying. A large part of his research examines interactions between firms and the bureaucracy.
In his research, he draws on quantitative methods, and he has a strong focus on research design and quasi-experimental methods. Since most of the interactions he is interested in are extremely difficult to observe, he works with non-traditional forms of data (e.g., text) and often leverages data science techniques to analyze them.
Rafael Jiménez — Postdoctoral Fellow, Social Science Research Council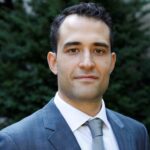 Rafael Jiménez obtained his Ph.D. in Economics from the University of Chicago in 2022. He is a Postdoctoral Fellow at the Digital Platforms Initiative of the Social Science Research Council and will join Bocconi University in 2023 as Assistant Professor in Economics. In the past, he worked in the Treasury and in the Central Bank of Mexico. In his work, he uses tools from behavioral economics, industrial organization, and political economy. His main research agenda focuses on the economics of social media, answering questions such as the impact of content moderation on user behavior and welfare.
Kobi Kastiel — Associate Professor, Tel Aviv University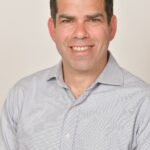 Kobi Kastiel is an Associate Professor at Tel Aviv University, Faculty of Law. He is also a Senior Fellow of the Program on Corporate Governance and a Lecturer of Law at Harvard Law School. Kastiel earned his SJD and LL.M. from Harvard Law School, where he served as a John M. Olin Fellow in Law and Economics in all years of study and as a Research Director at the Program on Corporate Governance. He also holds an LL.B. degree (magna cum laude) and a BA degree in economics from Tel Aviv University. Prior to joining the academia, he practiced for four years in the corporate group of a top New York law firm and clerked on the Israeli Supreme Court.
Kastiel teaches and researches in the fields of corporate law and corporate governance, with a particular focus on public companies with controlling shareholders, shareholder activism, and stakeholder governance. In his research, he examines and analyzes the use of control-enhancing mechanisms by companies' founders, structural biases of independent directors, existing obstacles to shareholder activism and potential ways to mitigate them, and the failure of corporate leaders to look after stakeholder interests. He has published over 20 articles in leading US law journals (including in Yale Law Journal, Chicago Law Review, Georgetown Law Journal, Virginia Law Review, and Southern California Law Review), and he is the recipient of a number of research awards and scholarships, including, most recently, the Tzeltner Prize for an outstanding young legal scholar in Israel.
Felix Montag — Assistant Professor, Tuck School of Business at Dartmouth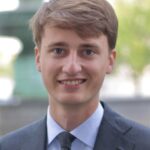 Felix Montag is an Assistant Professor in the Economics Group at the Tuck School of Business at Dartmouth College. His research focuses on studying the determinants and effects of competition by combining theoretical models with econometric methods for structural estimation and causal inference. His work spans several topics, ranging from trading off the effects of product market mergers on workers and consumers to studying the effects of a lack of price transparency on competition and commodity tax pass-through.
Anya Nakhmurina — Assistant Professor of Accounting, Yale University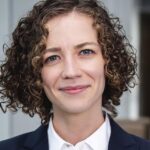 Anya Nakhmurina's research interests revolve around financial reporting, governance, and monitoring. Her work explores these topics in the context of US local governments and municipal markets. She also studies the role of institutional investors and shareholder activism.
Nakhmurina earned her Ph.D. from the University of Chicago. Additionally, she holds an MBA from the University of Chicago. Outside of academia, she worked in venture capital and in equity research.
Krisztina Orbán — Assistant Professor, Monash University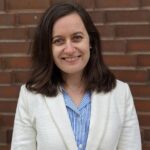 Krisztina is an applied economist working on the economics of structural change induced by large political events. Her research focuses on how the firm sector adjusts to such large political shocks. In terms of geographic areas, she has worked on Eastern Europe, South Africa, South Korea, and the US.
Krisztina graduated with a Ph.D. in Economics from the University of Chicago, followed by a postdoctoral fellowship at the National Bureau of Economic Research in Cambridge, Massachusetts. She started as an Assistant Professor of Economics in 2022 at Monash University in Melbourne, Australia.
Christina Parajon Skinner — Assistant Professor of Legal Studies & Business Ethics, The Wharton School, University of Pennsylvania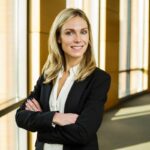 Christina Parajon Skinner is an expert on financial regulation, money, and central banks. Her research pursues questions surrounding central bank mandates, the financial markets, separation of powers, and the corporate governance of banks. Professor Skinner's work is international and comparative in scope, drawing on her experience as an academic and central bank lawyer in the United Kingdom. Her research has been published in the Columbia Law Review, the Duke Law Journal, the Vanderbilt Law Review, and the Georgetown Law Journal, among other leading academic journals. Professor Skinner has also contributed to financial regulatory policy working groups, including those convened by the Federal Reserve Bank of New York, the Financial Stability Board, and the UK Banking Standards Board.
Prior to joining the faculty at Wharton, Professor Skinner served as legal counsel at the Bank of England in the Financial Stability Division of the Bank's Legal Directorate. Previously, Professor Skinner was an Academic Visitor at the University of Oxford, Faculty of Law, and a Visiting Fellow at the London School of Economics, Law Department. From 2014-2016, she was a postdoctoral fellow and lecturer in Law at Columbia Law School. Professor Skinner received her JD from Yale Law School and an AB from the School of Public and International Affairs at Princeton University, with a concentration in international economics. She received certificates of proficiency in European Politics and Society and Spanish Language and Culture.
Prateek Raj — Assistant Professor in Strategy, Indian Institute of Management Bangalore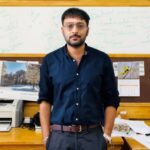 Prateek is an Assistant Professor in Strategy at the Indian Institute of Management Bangalore (IIMB). He studies how free and inclusive markets evolve(d) in history and in developing countries. Such markets – that bring together parties at arm's length – are neither spontaneous nor self-sustaining. They need a set of supporting conditions and institutions to function, in the absence of which traditional relationship and identity-based institutions persist, limiting opportunities, especially for the historically marginalized.
Prateek's research has been featured in journals and the popular press, including Stanford Social Innovation Review, Bloomberg, and VoxEU. Prateek has been a recipient of several prestigious grants, including the ESRC-UKRI-ICSSR grant for studying the future UK-India trade and the role of networks in facilitating them, and a grant from the Government of Uttar Pradesh, India, for studying the spontaneous organization of Kumbh Mela in 2019. Prateek earned his doctorate from University College London (UCL) in 2018 and his undergrad from the Indian Institute of Technology Delhi in 2010. During his Ph.D., he was affiliated with the Center for Economic History and Kellogg School of Management at Northwestern University (2015-2018) as a Visiting Predoctoral fellow and the Stigler Center as a Research Associate (2016-2018).
Suhas Sridharan — Assistant Professor of Accounting, Emory University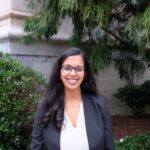 Suhas A. Sridharan is an assistant professor at Emory University's Goizueta Business School. She holds a Ph.D. in business administration from the Stanford University Graduate School of Business. Before joining Emory, she served on the faculty of the UCLA Anderson School of Management.
Professor Sridharan's academic work focuses on the flow of information in capital markets. She is interested in understanding how innovations in financial markets affect the assessment of firm risk and resolution of investor uncertainty in the price discovery process. Her recent work investigates the role of information in assessing and mitigating firm risks arising from an increasingly polarized political system. Her research has been featured in popular media, including The Wall Street Journal, Financial Times, and Bloomberg News.
Jan Stuckatz — Assistant Professor in Business and Government, Copenhagen Business School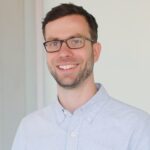 Jan Stuckatz is an Assistant Professor in Business and Government at Copenhagen Business School. Previously, he held post-doc positions at the Institute for Advanced Study in Toulouse and Humboldt University Berlin. He completed his Ph.D. at the Government department at the London School of Economics and Political Science. His research aims to answer how money in politics and corporate lobbying affect politics and economic activity. While influence channels such as lobbying, donations, and employee political activities are often treated in isolation, his work focuses on the complementarities and strategic coordination of firms' political strategies. He applies computational methods as well as observational and experimental causal inference to analyze big data on individual and corporate political activity.
Jan's research agenda focuses on the comparative political economy of money in politics and corporate political influence. First, he uses big data on US individual and corporate donations to investigate the causes and consequences of political alignment between firms and employees. Second, he researches corporate political activity in Germany, collecting novel data on lobbying and individual lobbyists. In addition, he uses cross-country survey experiments to study public preferences for political disclosure and to assess the impact of interest groups' public communications on citizens. Third, he links cross-country lobbying data to investigate how multinational corporations lobby across jurisdictions. Last, Jan uses longitudinal data from historic denazification questionnaires distributed after World War II in Germany, to find out what life events led individuals to support the National Socialist German Workers' Party.
Anna Tzanaki — Senior Lecturer, Lund University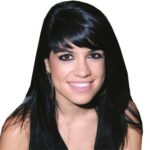 Anna Tzanaki is a Senior Lecturer at Lund University, Faculty of Law (Sweden), and Senior Research Fellow at UCL Centre of Law, Economics & Society (UK). She is also an Associate Editor of the Journal of Competition Law & Economics (Oxford) and Competition Policy International (Boston). Anna studied law at University College London (Ph.D.), University of Chicago (LLM), University of Athens (LLB), and Humboldt University Berlin (Erasmus). She was a Visiting Research Fellow at Harvard Law School and a Max Weber Fellow at the European University Institute.
Her research focuses on competition law and policy, corporate governance, law & economics, EU and comparative law, and as of late, the regulation and governance of digital platforms. She has received prestigious research grants from the European Commission and the Swedish Competition Authority to investigate the competition implications of common ownership and comparative law and economic aspects of competition compliance programs. Anna has also advised as an independent academic expert the Hellenic Competition Commission and has contributed to two external scientific reports undertaken for the European Commission (DG COMP) on minority shareholdings and ex-post merger evaluations. During her time as an Affiliate Fellow at the Stigler Center, she will research the newly emerging challenges for digital platform regulation and data governance by shedding light on the tension between private property (rights and incentives) and public governance (duties and constraints) and on the broader distributional consequences and value choices these rights and duties may entail in different jurisdictions. The aim is to better understand the role of markets, law, and politics in the digital era in comparative light.