The failures to hold the founding families of Korean conglomerates accountable for crimes undermined the rule of law and the corporation system, which are among the foundations of the market economy. Judiciary capture is evident: If not promoted to higher-rank positions, many judges resign and join the legal teams of "chaebol" firms, or law firms whose big clients are "chaebol" firms. 
The expression "too big to jail" typically refers to failures to prosecute big corporations such as Wall Street banks. However, the same expression has mostly been used for failures to prosecute the founding families of chaebols, large business groups controlled by founder families in South Korea. The failure to hold these founder families accountable for crimes of embezzlement or breach of fiduciary duty undermines the rule of law and the corporation system, which are foundations of the market economy.
A corporation, in theory, can be prosecuted for an employee's crime since the US Supreme Court's decision in New York Central & Hudson River Railroad v. United States in 1909. In practice, however, corporations are prosecuted for business-related crimes, such as accounting fraud, banking fraud, environmental violations, foreign bribery, money laundering, price-fixing, securities fraud, and wire fraud. Brandon Garrett analyzes many practical challenges involved in these corporate crimes and how such corporations may escape prosecution in his 2016 book Too Big to Jail: How Prosecutors Compromise with Corporations.
However, in South Korea, the expression "too big to jail" indicates the fact that the founding families of chaebols typically escape indictment or conviction of crimes.
Korea's judiciary system has been notorious for its lenient rulings toward chaebol founder families regardless of the type or nature of the crime, known as "three-five rule": a three-year prison sentence whose execution is suspended for five years and then exempted if no further violations occur during the suspended period.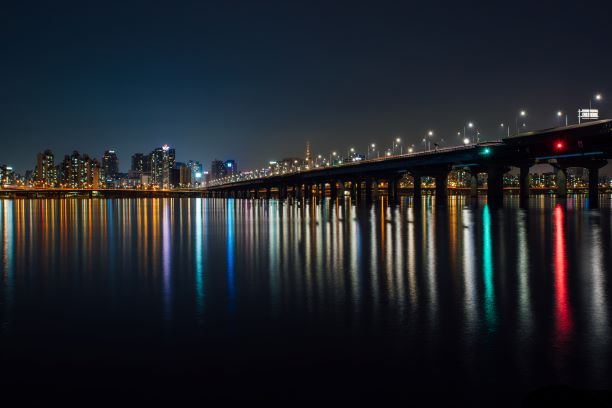 A short list of such cases: In 2007, Doosan Group chairman Park Yong-sung and vice-chairman Park Yong-maan were sentenced to three years in prison, but suspended for five years each, for embezzlement. In 2008, Halla Group chairman Chung Mong-won was given the same sentence for breach of trust, as it was for Hyundai Motor chairman Chung Mong-koo, charged with embezzlement and breach of trust, as well as SK chairman Chey Tae-won for accounting fraud.
In the same year, Hanwha Group chairman Kim Seung-youn was sentenced to 18 months in prison, again suspended for five years, for revenge assault; and Booyoung Construction chairman Lee Joong-keun to three years in prison, suspended for five years, for embezzlement and tax evasion.
The lenient rulings toward chaebol affiliates can be confirmed in a broader set of data. Choi and his colleagues (Corporate Governance: An International Review, 2016, 24(2): 85–104) found that no manager or controlling shareholder from member firms of a large business group has ever been sent to prison without probation in the sample of 28 individuals charged with embezzlement or breach of fiduciary duty of publicly traded firms in Korea between 2004 and 2008.
By contrast, 19 out of 50 managers from the other publicly traded firms charged with the same crimes were sentenced to imprisonment in the same time period.
The story of "too big to jail" found root in "judicial favors" granted to Samsung Group's founding family. The Group founder, Lee Byung-chul, escaped indictment for saccharin smuggling in 1966, while his son Lee Kun-hee was indicted without detention and received only suspended sentences twice in 1995 and in 2009.
Lee's 2009 trial is a real shame in South Korea's judiciary history, to say the least. In his trial, the Supreme Court of Korea overturned the High Court decision and delivered Lee Kun-hee a guilty verdict on the issuance of Samsung SDS bonds with warrant. However, in a later sentencing trial, Seoul High Court acknowledged Lee's guilt but did not change his sentence, thereby confirming the suspended sentence.
This judicial favor paid off for this trial's head judge, Kim Chang-seok, who was appointed as Justice of the Supreme Court in 2012 during the Lee Myung-bak Administration. Moreover, after the trial ended, a son of Jo Jun-ung, the Special Prosecutor of this case, joined Samsung Electronics as a section chief.
Given the fact that it takes a new recruit at least eight years to reach this position, Jo's insertion at this level of management despite having no work experience raised suspicions and public criticism. Eventually, he resigned.
Without punitive damage nor discovery in place in civil lawsuits in Korea, subcontractors have no choice but to take the abuse from monopsonist.

Read more from Sangin Park: https://t.co/BmU6HHTFeI

— ProMarket (@ProMarket_org) April 1, 2020
These lenient rulings are not because of the practical challenges involved in finding evidence of the crime. Even in cases where the evidence is clear and irrefutable, the court typically argues that the founder families of chaebols are considered to be so valuable to the economy that it may serve public interest not to hold them accountable for their crimes.
When the string of suspended sentences drew strong criticism for the application of separate legal standards to the rich, the Supreme Court's Sentencing Commission changed its guidelines mandating strict minimum statutory punishment on significant embezzlement or breach of trust. However, in practice, these guidelines were not well observed by judges.
"Even in the case that the evidence is clear and irrefutable, the court typically argues that the founder families of chaebols are considered to be so valuable to the economy that it may serve public interest not to hold them accountable for their crimes."
The Candlelit Demonstrations in 2016, which led to the impeachment of then-president Park Geun-hye, were highly anticipated to change the malpractice of "too big to jail".
However, in February 2019, the Court of Appeals sentenced Lee Jae-yong, the Vice Chairman of Samsung Electronics, to two and a half years in prison with four-year probation for bribing then-president Park Geun-hye and her close confidante.
In August of the same year, the Supreme Court overturned the ruling of the Court of Appeals, acknowledging that there indeed existed issues in Lee Jae-yong's succession of control of Samsung. As such, the total amount of bribes and embezzlement by Lee Jae-yong increased to an amount that mandates more than 5 years in prison.
However, like a déjà vu of his father's 2009 trial, in the ongoing sentencing trial, the presiding judge of Seoul High Court hints at suspended sentence despite the verdict delivered by the Supreme Court.
The judiciary capture is closely related to judges' career concerns and opportunities in Korea. Many judges typically quit when they are not promoted to higher-ranked positions in the judiciary system. According to a report of the Judicial Policy Research Institute in 2019, annually 47 to 67 judges quitted prior to the mandatory retirement from 2013 to 2016, and most of them were in their 40s and 50s.
Considering that newly appointed judges were 83 to 111 during the same period of time, the number of quitting judges seems substantial. These early-retired judges typically join legal teams of chaebol firms or law firms whose big clients are chaebol firms.
When particular families control a significant portion of a country's economic resources, judges with career concerns are likely to make distorted judicial decisions, which may be beneficial to the private interests of these families.
The Korean case indicates that the concentration of economic power can be a fundamental threat to democracy and the market economy via judiciary capture.
Sangin Park is a Professor of Economics, Graduate School of Public Administration, and Executive Director, Research Center for Market and Government at Seoul National University, South Korea.
ProMarket is dedicated to discussing how competition tends to be subverted by special interests. The posts represent the opinions of their writers, not necessarily those of the University of Chicago, the Booth School of Business, or its faculty. For more information, please visit ProMarket Blog Policy.