Amazon announced restrictions on the type of merchandise it will allow sellers and vendors to send into its warehouses because Amazon's fulfillment services (FBA) has reached its maximum capacity in light of the evolving crisis. Amazon's failure to make necessary adjustments might jeopardize the economic prospects of tens of thousands of firms that rely on its platform on the eve of a recession.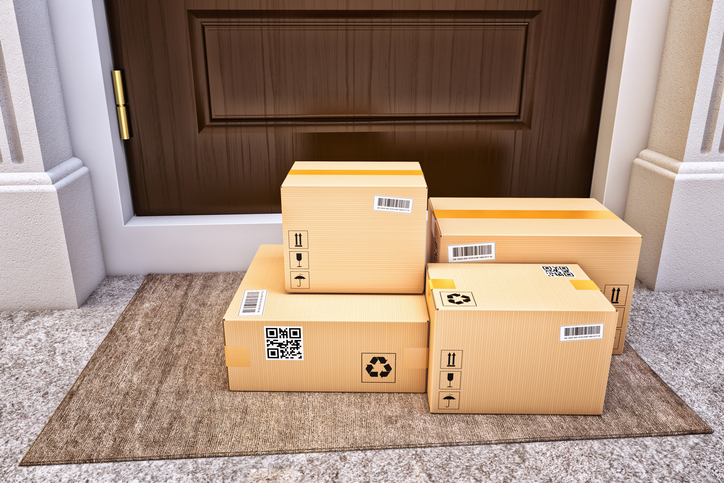 Earlier this week, Amazon suddenly announced a set of new restrictions on the type of merchandise it will allow sellers and vendors to send into its warehouses. These restrictions, which will be in place until April 5, are a signal that Amazon's fulfillment service, known as Fulfilled by Amazon (FBA), has reached its maximum capacity in light of the evolving Coronavirus crisis.
This shipping constraint was announced despite the fact that a few days prior Amazon said that it was hiring an additional 100,000 workers to meet the surge in demand on its e-commerce platform.
Given this context, Amazon's announcements are alarming.
It appears that the negative results of Amazon's momentous effort to consolidate the shipping market are beginning to appear. The fragility of FBA at this time of crisis demonstrates, like the shortage in N95 masks or ventilators, the danger that consolidated markets pose at times when diversification of service and resources is essential to ensure the resiliency of our markets.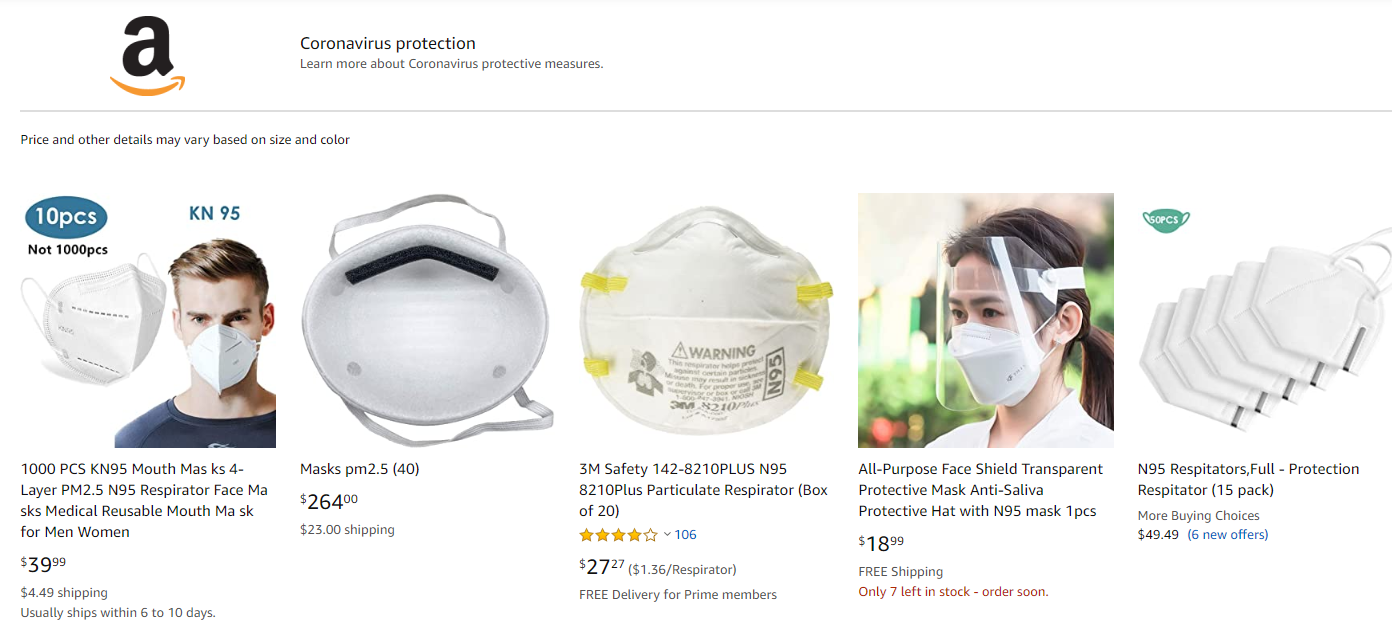 Over the last two decades, Amazon invested tens of billions of dollars in building up and developing its fulfillment network. In recent years Amazon began to openly tout the superiority of its own fulfillment abilities and has been among the first to roll out next-day and same-day e-commerce deliveries on a grand scale. In 2016, it even hinted at starting to deliver packages to shoppers via drones.
In a response to a recent Congressional inquiry, Amazon stated that "selling partners who choose FBA enjoy high-quality fulfillment services that customers want, including fulfillment and delivery speed, Prime eligibility, and seller performance." In that same letter, Amazon went on to argue that its own fulfillment prowess in comparison to that of the competition justified the fact that products that are shipped via FBA are featured more prominently on its website.
In the same vein, merchants who responded to recent Congressional inquiries and information shared by Amazon consultants indicated that Amazon deploys algorithms that bolster the prominence of goods on its platform if they are fulfilled via FBA.
Perhaps as a direct result, the share of the total amounts of goods that are shipped by Amazon to costumers has been steadily increasing over the years. As of 2019, it is estimated that more than 90 percent of the large third-party sellers on Amazon use FBA to ship at least some of the products they offer.
In addition, the fact that Amazon has successfully integrated shipping into its line of e-commerce business has been an enormous boon for the company's balance sheet. If in 2014 Amazon generated $11.7 billion from its third-party seller services, in 2018 that figure grew to $42.7 billion. But at this moment of crisis, this marvel of vertical integration appears to be a huge problem.
It can be argued that the results of this consolidation are being noticed now when Amazon scrambles to respond to the side-effects of a global pandemic. The fragility of FBA is now on full display.
Not only are Amazon workers forced to work long hours without adequate protection, but this lack of protection itself is compromising Amazon's own ability to meet the surge in demand. In fact, Amazon had to shut down one of its main shopping centers in Queens, New York after one of the workers tested positive for the coronavirus.

Amazon Sellers' Survival At Risk 
Amazon's immediate decision to prioritize the shipping of essential goods to consumers is, of course, the most obvious route.
If Amazon is facing capacity constraints, there is no question that it should focus on fulfilling essential products such as masks, toilet paper, and diapers before shipping cooking books to bored quarantined shoppers. But hopefully, this decision will not be the only change that Amazon makes to its e-commerce business at this moment.
In fact, if Amazon fails to make additional necessary adjustments, it might jeopardize the economic prospects of tens of thousands of businesses that rely on its platform on the eve of a recession. As Vox has already reported, many sellers have argued that Amazon's latest move will "put tons of businesses out of business," and will destroy "thousands of jobs amidst a crisis.".
If third-party sellers will be unable to replenish their stock, they will end up without inventory. In turn, Amazon would automatically downgrade their seller listing—an event that has profound implications for Amazon sellers.
Since sellers on the platform already operate with razor-thin margins and with a significant amount of credit obligations, they will face bankruptcy.
Perhaps less importantly, it might also diminish the welfare of shoppers that are quarantined or unable to shop for goods at this time of crisis. This is due to the fact that prioritizing only the shipping of essential goods would hamper the ability of Amazon shoppers to order and receive other goods that Amazon deems "unessential" in a timely manner.
To Save Small Businesses, Change the Algorithm
In light of this, Amazon should take immediate further steps to cure this crisis, which was brought about, after all, by its own decision making.
First, Amazon should adjust its shopping algorithms to better reflect the current situation. In particular, it should bolster products that are shipped independently by merchants or other third-party providers such as FedEx or USPS.
Since Amazon FBA no longer accepts additional "non-essential" goods from merchants, it should direct shoppers to sellers who offer to ship these goods independently. Sellers are already capable of shipping their goods without Amazon. These goods are shipped through what Amazon terms Fulfillment by Merchant (FBM) and Seller Fulfilled Prime (SFP).
Amazon should act now to prioritize goods that are offered in these channels of fulfillment. Diversification of fulfillment at this moment is crucial to bolster the resiliency of the e-commerce market at this time of international crisis.
Sadly, it appears that the opposite is happening. After Amazon decided to prioritize only restocking its FBA warehouses with essential goods it also sent a curt message to sellers that fulfill orders independently and recommended that they limit their sales on the platform to ensure two-day shipping, or risk outright suspension of their account. In fact, Amazon suggested that these sellers shut down their account altogether if they fear that they will be unable to ship every order without hiccups due to surging demand.
Amazon should also notify its Prime members that its fulfillment centers have hit their maximum capacity and actively direct them to the offerings of sellers that do not rely on FBA for shipment.
The Inventory Trap
Although Amazon only said that it no longer accepts additional "non-essential" inventory, in order to facilitate this emergency transition Amazon should allow sellers and vendors to remove their goods from Amazon's warehouses at minimal cost, so they can begin to independently fulfill immediately.
Many merchants have months of inventory stocked in Amazon's warehouses, and the likelihood that these goods would be shipped quickly is diminishing with each passing day. In addition, by freeing up this space in its warehouses Amazon could accept more goods that it deems essential to its shoppers.
Finally, to bolster the ability of small sellers to operate in these troubling times, Amazon should reduce its platform referral fees—that is, the fees it charges to "match" sellers with shoppers—from 15 percent to cost. This will give sellers an additional financial lifeline and the necessary margins to scale up independent fulfillment that will benefit consumers.
If Amazon does not take these steps soon, merchants who rely on Amazon will have to scramble and find new ways to sell their inventory. And given the fact that brick and mortar stores are closing down at an alarming rate in light of government mandates, it is clear that many of them will be stuck with their inventory and face bankruptcy.
Although these steps will not eliminate all the difficulties that sellers face on the platform, they will substantially ease their ability to adjust and transition to the new reality we are all facing as a result of the coronavirus outbreak.
Diversifying the way in which goods are shipped to shoppers is essential to bolster the resiliency of Amazon's e-commerce platform. It will also improve the access of shoppers on Amazon to goods that might not be readily available in the near future.
This pandemic will only deepen our reliance on e-commerce and theoretically should greatly benefit small sellers who sell their goods online. In addition, many recently-shuttered stores will now turn online and try to sell their remaining inventory to stay afloat during this crisis. Amazon should take immediate action to ensure their survival, and if Amazon is unable to step up to the plate, the US government should step in and take measures that will achieve the same goal.
Shaoul Sussman is a Legal Fellow at the Institute for Local Self-Reliance. His research focuses on the intersection of antitrust law and big tech. Shaoul has published an academic paper and a number of articles about Amazon's anticompetitive practices and the company's negative influence on firms that rely on its e-commerce platform. Shaoul is also part of the Litigation Group at Pearl Cohen LLP. Shaoul's practice focuses primarily on intellectual property litigation, commercial litigation, IP licensing, antitrust, and due diligence work. Shaoul received his J.D. from Fordham University School of Law and his B.A. in Political Philosophy from Bard College Berlin.
ProMarket is dedicated to discussing how competition tends to be subverted by special interests. The posts represent the opinions of their writers, not necessarily those of the University of Chicago, the Booth School of Business, or its faculty. For more information, please visit ProMarket Blog Policy.