In this installment of ProMarket's new interview series on concentration in America, Ariel Ezrachi and Maurice Stucke discuss bigness, market power, and the digital economy. "[The] lack of online competition between the leading platforms affects offline welfare and democracy."
---
Does America have a concentration problem? On March 27-29, the Stigler Center hosted a first-of-its-kind, three-day conference in Chicago that focused on this very question.
The conference brought together dozens of top academics from law, economics, history, and political science, policymakers, journalists, and public intellectuals. Ahead of this conference, we presented influential scholars and thinkers with some questions on concentration, market power, and bigness—and their potential effects on the U.S. economy.
You can read all previous installments here. 
---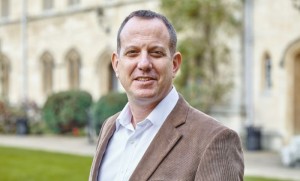 Ariel Ezrachi is the Slaughter and May Professor of Competition Law and a Fellow of Pembroke College, Oxford. He also serves as the Director of the University of Oxford Centre for Competition Law and Policy. His most recent work deals with the digital economy and the limits of competition law. ​
Maurice Stucke is a co-founder of the law firm The Konkurrenz Group and a law professor at the University of Tennessee. He has over 20 years of experience in antitrust and competition policy issues, both in private practice and as a former prosecutor at the U.S. Department of Justice. He advises governments, law firms, consumer groups, and multinational firms on competition and privacy issues. Stucke also serves as one of the United States' non-governmental advisors to the International Competition Network, as a Senior Fellow at the American Antitrust Institute, and on the boards of the Academic Society for Competition Law and the Institute for Consumer Antitrust Studies.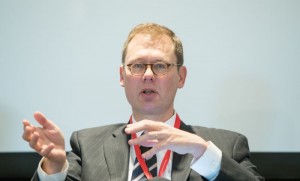 In a series of papers published in the last two years, Ezrachi and Stucke explored the world of big data and artificial intelligence and argued that network effects can raise barriers to entry, enabling big platforms to engage in behaviors such as collusion, tacit collusion, and price discrimination, to the detriment of consumers. Their recent book Virtual Competition (Harvard University Press, 2016) explores the changing nature of competition in the age of big data and algorithms.
In a brief joint interview with ProMarket, Ezrachi and Stucke shared some thoughts on market power and the digital economy.
Q: The discourse on concentration, market power, and bigness in many U.S. industries has increased dramatically in the last year. Do you believe that we have enough empirical evidence to show that concentration is on the rise and having adverse effects on the economy?
Our focus in recent years has been on the digital economy. In our book Virtual Competition we explore, in detail, the increased concentration and economic power of very few companies and the way it affects our welfare and society. When one focuses on online markets it is easy to identify the shift in power to a few super-platforms. We are in the midst of a process of migration to online interfaces, smartphones, and tablets and increased reliance on a handful of super-platforms, which in controlling our interfaces, can affect our access to information, goods, services. As we explored elsewhere, the power they possess enables them to engage in these strategies in stealth mode—while creating a mirage of choice and competition.
Q: Which industries should we be concerned with when we look at questions of concentration? Do we have evidence of excessive market power, reduction in quality or investment, or growing political influence?
Our research focuses on competition and the digital economy. In this area, we certainly identify increased concentration. The existence of several leading online gatekeepers enables them to affect the dynamics of competition and possible entry. The power, which is supported by network effects, big data, and big analytics, may enable a handful of companies to manipulate the market for goods, services, and ideas. With respect to the latter, it is interesting to note our growing reliance on online outlets for news. As we explored recently, lack of online competition between the leading platforms affects offline welfare and democracy.
Q: The five largest internet and tech companies—Apple, Google, Amazon, Facebook, and Microsoft—have outstanding market share in their markets. Are current antitrust policies and theories able to deal with the potential problems that arise from the dominant positions of these companies and the vast data they collect on users?
Yes and no. Big Data and Competition Policy explores several challenges. One challenge is the "nowcasting radar." Before the Big Data era, dominant tech firms were less aware of what their customers and rivals were doing (or planning to do). As Big Data and Competition Policy discusses, some platforms have a relative advantage in accessing and analyzing data to discern consumer trends well before others. Companies can nowcast, i.e., "predict the present" by using search inquiries, social network postings, tweets, etc. 
Nowcasting can yield a competitive advantage (and, at times, increase overall welfare). In monitoring search queries, Google can predict flu outbreaks well before the government health agencies can. Twitter's data can help c
ompanies identify emerging trends. Google and Apple, in controlling the mobile phone app stores, immediately know when users download rivals' apps.
Nowcasting also represents a potent data-based weapon, not previously available for monopolies, to monitor new business models in real time. The nowcasting radar can help some dominant firm identify nascent competitive threats. The data-opoly can use its relative advantage in accessing and processing personal data (such as watching for trends in its proprietary data from posts on a social network, search queries, emails, etc) to quickly identify (and squelch) nascent competitive threats. The dominant firm can acquire entrants before they become significant competitive threats or blunt the entrant's growth (such as manipulating its search engine results to make it harder to find the company). For example, Facebook warns its investors that its platform partners may use information shared by its users through the Facebook Platform to develop products or features that compete with Facebook.
Thus, it is as if the monopoly invented a radar system to monitor in real time the competitive portals. It can track nascent competitive threats shortly after they take off, and intercept or shoot them down long before they become visible to regulators and others.
Q: Is there a connection between the growing inequality in the U.S. and concentration, dominant firms, and winner-take-all markets?
Peter Thiel, the successful venture capitalist, famously noted that 'Competition Is for Losers.' That useful phrase captures the essence of many technology markets. Markets in which the winner of the competitive process is able to cement its position and protect it. Using data-driven network effects, it can undermine new entry attempts. Using deep pockets and the nowcasting radar, the dominant firm can purchase disruptive innovators.
Our new economy enables the winners to capture much more of the welfare. They are able to affect downstream competition as well as upstream providers. Often, they can do so with limited resistance from governmental agencies, as power in the online economy is not always easily captured using traditional competition analysis. Digital personal assistants, as we explore, have the potential to strengthen the winner's gatekeeper power.
Q: President Trump has signaled before and after the election that he may block mergers and go after certain dominant companies. What kind of antitrust policies should we expect from him? Pro-business, pro-competition, or political antitrust?
That will depend on several factors, including the intellectual leadership brought to the DOJ and FTC, their willingness to reexamine the "antitrust light" policies of the past, and the courts' willingness to listen.