In this installment of ProMarket's new interview series, we ask Fiona M. Scott Morton of Yale University about the effects of concentration in America and antitrust in the age of Trump. "I am concerned that there will not be one philosophy toward competition enforcement, but instead political antitrust." 
---
Does America have a concentration problem? On March 27-29, the Stigler Center will host a first-of-its-kind, three-day conference in Chicago that will focus on this very question.
The conference will bring together dozens of top academics from law, economics, history, and political science, along with policymakers, journalists, and public intellectuals, including two keynote speakers: Margrethe Vestager, the European Commissioner for Competition, and Judge Richard A. Posner of the U.S. Court of Appeals for the 7th Circuit in Chicago and the University of Chicago Law School.
Ahead of this conference, we decided to present influential scholars and intellectuals with some questions on concentration, market power, and bigness—and their potential effects on the U.S. economy. You can find previous installments here.
---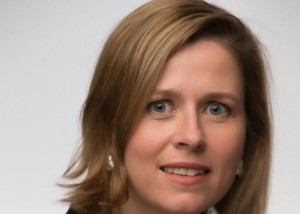 Fiona M. Scott Morton is the Theodore Nierenberg Professor of Economics at the Yale University School of Management where she has been on the faculty since 1999. Her area of academic research is empirical industrial organization, with a focus on empirical studies of competition in areas such as pricing, entry, and product differentiation. From 2011 to 2012, Morton served as the Deputy Assistant Attorney General for Economics at the Antitrust Division of the U.S. Department of Justice.
In an interview with ProMarket, Morton shared some thoughts on concentration in the U.S.
Q: The discourse on concentration, market power, and bigness in many U.S. industries has increased dramatically in the last year. Do you believe that we have enough empirical evidence to show that concentration is on the rise and having adverse effects on the economy?
Yes, concentration is on the rise. I am not sure about its adverse effects yet, and would like to see more research.
Q: In your opinion, what are the main reasons for the rise in concentration?
The share of GDP in high technology industries is growing and these are businesses that often have high fixed costs and low variable costs. A competitive marketplace of such businesses must have high gross margins in equilibrium and, for the reasons outlined in Sutton, will often be concentrated. Some of those businesses have strong network effects which typically lead to high concentration also. Other economies of scale in areas like distribution and marketing continue to grow and may be contributing to increased concentration. Lastly, I think there is growing evidence that some U.S. regulators may value the profits of the incumbents they regulate over consumer welfare, and this would tend to reduce entry.
Q: Which industries should we be concerned with when we look at questions of concentration? Do we have evidence of excessive market power, reduction in quality or investment, or growing political influence?
The recent election has everyone thinking about the extent to which a consolidated social media sector influences the political debate of course. But overall, I think what is interesting about the data is that the trends appear to be widespread across many sectors of the economy. 
Q: The five largest internet and tech companies—Apple, Google, Amazon, Facebook, and Microsoft—have outstanding market share in their markets. Are current antitrust policies and theories able to deal with the potential problems that arise from the dominant positions of these companies and the vast data they collect on users?
Antitrust enforcement must continue to evolve with the products consumers buy and the behaviors consumers exhibit, and sometimes it can be slow to do that. However, American laws are very general—for example prohibiting mergers that lessen competition—which I think is sufficient to cover any setting. However, identifying and articulating a new harm to competition can be challenging for an enforcer. Natural competitive forces that disrupt the status quo may be mistaken for harm to competition, or harms to competition may be hard to prove. Assembling the right economic evidence to prove a novel theory of harm can be challenging also. But working hard to get this right is very important for economic growth and consumer welfare.
Q: Is there a connection between the growing inequality in the U.S. and concentration, dominant firms, and winner-take-all markets?
This is a great question. We need to learn more about whether the winner-take-all firms earn disproportionate profit, whether there is a pattern to who owns those firms, which assets generate inequality, whether inequality among the already wealthy has increased, and whether other measures of concentration are related to these patterns. This should be an exciting area for future research.
Q: President Trump has signaled before and after the election that he may block mergers and go after certain dominant companies. What kind of antitrust policies should we expect from him? Pro-business, pro-competition, or political antitrust?
I am concerned that there will not be one philosophy toward competition enforcement, but instead political antitrust: pro-competitive mergers are delayed or blocked if the parties do not offer jobs or favorable coverage of the President, and anticompetitive mergers are permitted because the parties do offer jobs or other support. This kind of antitrust enforcement would be bad for efficiency and bad for consumers. Such a policy would also generate a predictable pattern of transactions, that is, a wave of anticompetitive mergers that parties realize they can get approved in the current administration, and discouragement and delay of pro-competitive mergers.