The 2023 Stigler Center Affiliate Fellows at the Stigler Center at Chicago Booth are a multidisciplinary group of economists, business scholars, lawyers, and political scientists.
---
The Stigler Center at Chicago Booth, of which ProMarket is a part, is happy to announce the second cohort of its Affiliate Fellows program.
This non-resident, 3-year appointment is designed to support the research of up-and-coming academics and strengthen and cultivate a community of scholars worldwide working on political economy, regulatory capture, and competitive markets. The second Affiliate Fellows cohort is a multidisciplinary group, composed of economists, business scholars, lawyers, and political scientists from multiple different backgrounds and jurisdictions. The fellows will also contribute articles about their research to ProMarket.
Emilie Aguirre — Associate Professor of Law, Duke Law School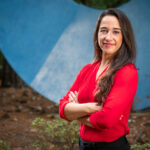 Emilie Aguirre is a business law scholar whose research focuses on how companies pursue both social and financial goals. She is a professor at Duke Law School and has
a secondary appointment at Duke's Fuqua School of Business. Professor Aguirre uses field research methods at both startups and large multinational companies (including ethnography, participant observation, interviews, surveys, and archival research) to better understand these settings from the inside, and to better inform the legal and management frameworks needed to facilitate them at various stages of the business life
cycle.
Professor Aguirre was previously the Earl B. Dickerson Fellow at the University of Chicago School of Law, where she taught and conducted research at the intersection of business law, management, and health and food systems. She has also been an Academic Fellow at the Resnick Center for Food Law and Policy at UCLA School of Law and a Fulbright scholar and Postdoctoral Research Associate at the Centre for Diet and Activity Research (CEDAR) at the University of Cambridge. Professor Aguirre earned her PhD in Management and Health Policy from Harvard Business School and her JD from Harvard Law School. She has also received an LLM from the University of Cambridge and an AB summa cum laude from Princeton University. During law school, Professor Aguirre worked in privacy law at Microsoft and in mergers and acquisitions and antitrust law at Wachtell, Lipton, Rosen, & Katz. Before law school, she worked for an education and health nonprofit in the Dominican Republic as a Princeton in Latin America Fellow.
Jorge Alé-Chilet — Assistant Professor of Economics, Universidad de los Andes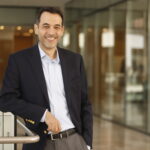 Jorge Alé-Chilet is an Assistant Professor at Universidad de los Andes in Chile. Jorge Alé-Chilet is an economist at the School of Business and Economics of
Universidad de los Andes, Chile. He specializes in industrial organization, with a particular focus on antitrust and regulation. Professor Alé-Chilet studies how firms in various industries, such as health-care, consumer packaged goods, and cars, behave strategically to achieve collusive outcomes or comply with regulation. His research has been funded by competitive grants from national science agencies in the US, Chile, and Israel. His papers have been published in leading economics and marketing journals. He earned his PhD from the Hebrew University of Jerusalem in 2017 and was a post-doctoral fellow at The Wharton School of the University of Pennsylvania.
Chukwuma Dim — Assistant Professor of Finance, George Washington University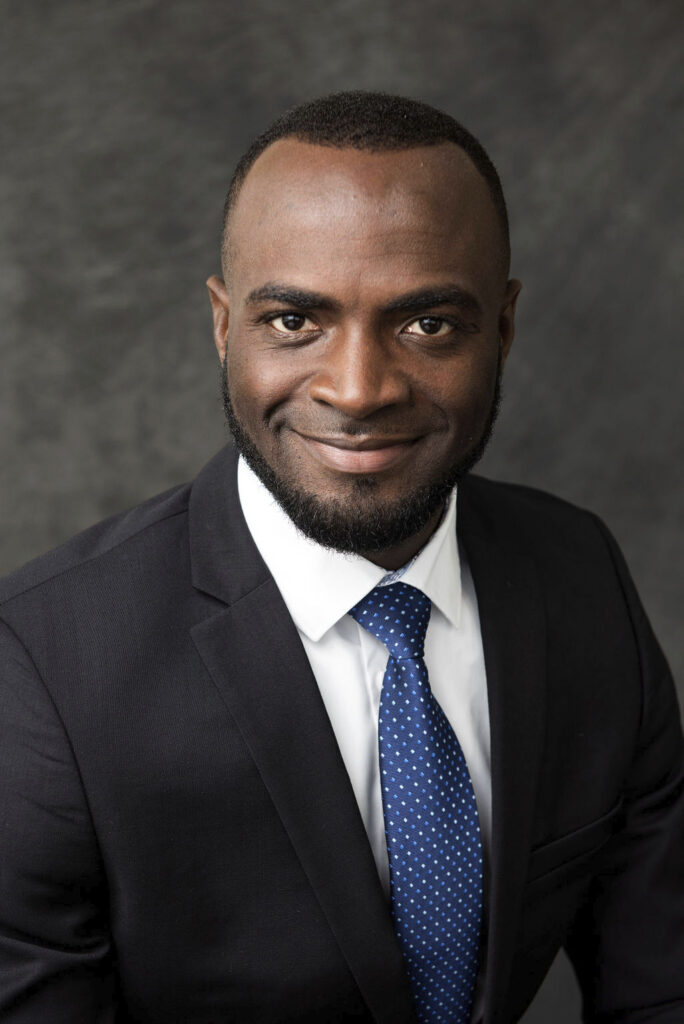 Chukwuma Dim is an Assistant Professor of Finance at the George Washington University. His research is at the intersection of empirical asset pricing, investor behavior, and the applications of machine learning and natural language processing in finance. He uses unstructured data to understand how people form beliefs, how asset prices incorporate new information, and to quantify relevant macro-finance variables that are difficult to measure using standard approaches. Chukwuma's research has received multiple awards and has been presented at leading conferences.
Before joining George Washington University, Chukwuma obtained a Ph.D. in Finance from the Frankfurt School of Finance and Management, Germany. He has worked and consulted for institutions outside academia, including the Bank for International Settlements and the European Investment Bank.
Dana Foarta — Assistant Professor of Political Economy, Stanford Graduate School of Business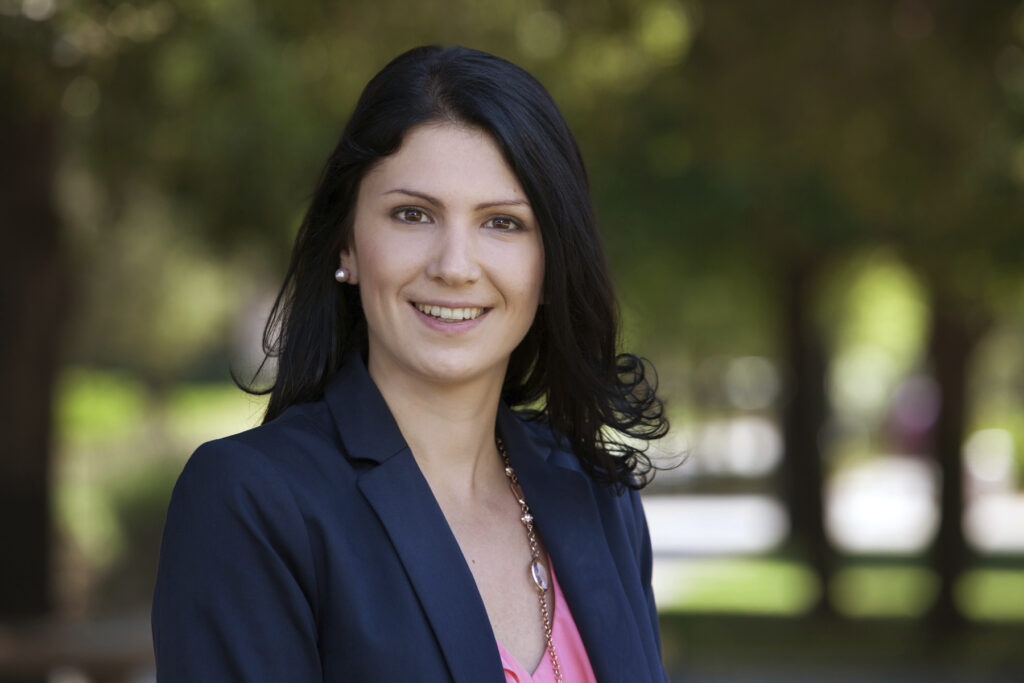 Dana Foarta is Assistant Professor of Political Economy at the Stanford Graduate School of Business. Her research focuses on the interaction of politics and markets: how political institutions shape market structures and how market structures, in turn, shape firms' political influence. Her work examines how the political and economic systems work together, and how to design institutions that improve outcomes in both domains. It addresses questions such as: How does the design and operation of political institutions shape market outcomes? How does the structure of market competition affect political influence and policy outcomes? How do markets shape who enters into politics and how they impact policymaking?
Dana holds a PhD in Economics from MIT. She is also a CEPR Research Fellow and has previously held visiting positions at Princeton University and the Einaudi Institute for Economics and Finance.
Aneil Kovvali — Associate Professor of Law, Indiana University Maurer School of Law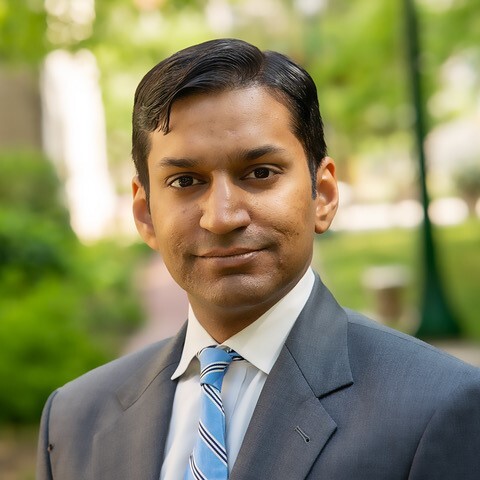 Aneil Kovvali is an associate professor at Indiana University's Maurer School of Law. Professor Kovvali's research focuses on corporate law and governance. He addresses questions about the interaction between corporate governance and the function of political institutions, stakeholderism and ESG, and corporate governance's interaction with labor law and policy. His articles and essays have been published or are forthcoming in the Columbia Law Review, Cornell Law Review, Duke Law Journal, Northwestern University Law Review, University of Chicago Law Review, and University of Pennsylvania Law Review, among other publications.
Prior to joining the Maurer School of Law faculty, Professor Kovvali was a Harry A. Bigelow Teaching Fellow and Lecturer in Law at the University of Chicago Law School. He previously worked as a litigation associate at Wachtell, Lipton, Rosen & Katz. He clerked with the Honorable Christopher F. Droney for the Second Circuit Court of Appeals.
Barton Lee — Assistant Professor of Political Economy and eDemocracy, ETH Zürich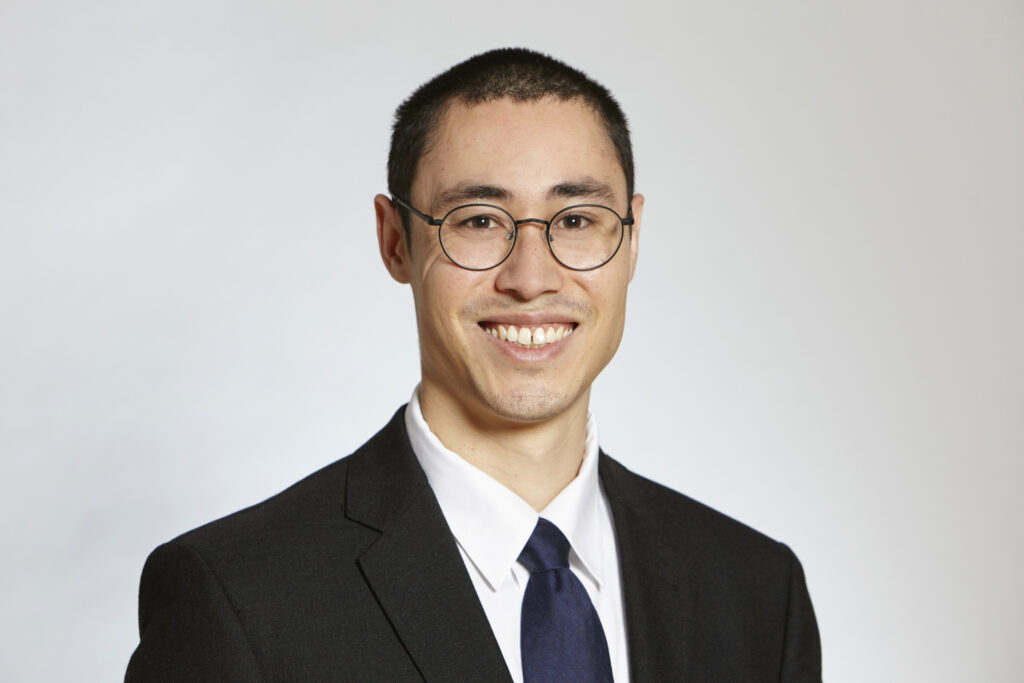 Barton Lee is an Assistant Professor and Chair of Political Economy and eDemocracy at ETH Zürich. His research focuses on the role of political institutions in fostering a well-functioning and effective democracy. He is interested in understanding voters' frustrations and dissatisfaction with democratic processes and, in turn, how political institutions can be improved to address these frustrations and deliver a more effective and resilient democracy.
Within this research agenda, he has written on a range of topics such as legislative bargaining & gridlock in the U.S. Congress, political accountability issues, democratic backsliding & populism, and ranked-choice voting. His work has been published in leading economic outlets: Review of Economic Studies; Journal of Public Economics; Games and Economic Behavior; Journal of Law, Economics, and Organizations; Social Choice and Welfare. Prior to joining ETH Zürich in 2022, Barton was a Junior Research Fellow at Magdalen College, University of Oxford; he obtained his PhD in Economics from UNSW Sydney in 2021. During 2018 and 2019, Barton was a visiting PhD student
and fellow at Harvard University.
Marcus Painter — Assistant Professor of Finance, Saint Louis University Chaifetz School of Business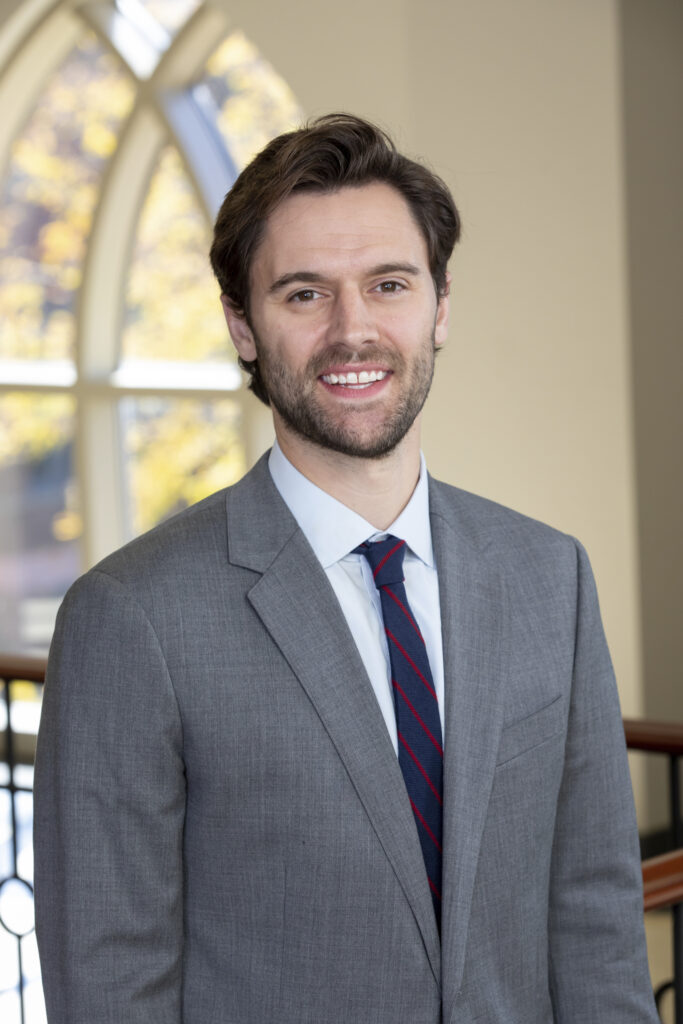 Marcus Painter is an assistant professor of finance in the Chaifetz School of Business, a Research Associate of the Taylor Geospatial Institute, and a fellow of the Research Institute at Saint Louis University. His research uses novel sources of data such as
satellite imagery and geospatial foot traffic to study open questions in financial markets, municipal finance, and political economics. Professor Painter's research has been published in well regarded academic journals such as the Review of Financial Studies, the Journal of Financial Economics, and the Journal of Public Economics and has been cited in numerous media outlets including The Wall Street Journal, The Economist, The New York Times, The Atlantic, Financial Times, and The Washington Post, among others. Prior to his academic career, Marcus worked in wealth management. Painter earned his bachelor's degree in finance from the University of Missouri and his Ph.D. in finance from the University of Kentucky.
Bruno Pellegrino — Assistant Professor of Finance, Columbia Business School
Bruno Pellegrino has very recently joined Columbia Business School, from the University of Maryland, as an Assistant Professor of Finance. Professor Pellegrino's
research agenda revolves around two big themes: one is the intersection of Industrial Organization and Macroeconomics. In this field, Professor Pellegrino is developing new methods to understand economy-wide changes in product market competition, productivity and market power. His other research interest is International Finance and Macroeconomics. In this field, Bruno is studying global capital allocation and the macroeconomic consequences of Financial Globalization.
Professor Pellegrino is also affiliated with CESifo, received his PhD from UCLA, and holds degrees from the London School of Economics and Bocconi University. His research received awards from several institutions, including the Econometric Society, the European Economic Association, the Western Finance Association, and the American Law and Economics Association.
Andrey Simonov — Associate Professor of Business, Columbia Business School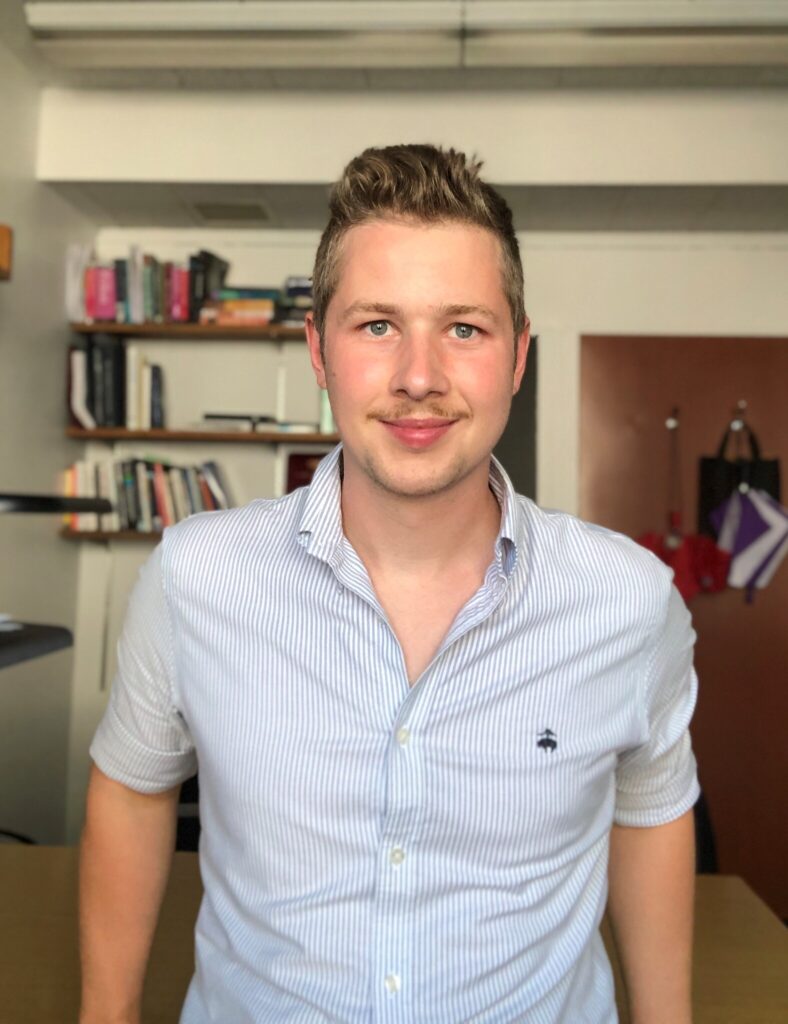 Andrey Simonov is a Gary Winnick and Martin Granoff Associate Professor of Business at Columbia Business School, an affiliate faculty member in the Department of Economics of Columbia University, and a Research Affiliate of the Centre for Economic Policy Research (CEPR). His research work is in the areas of quantitative marketing, empirical industrial organization, and political economy, and focuses on digital and media markets, such as news, advertising, and video games. In the 2022-2023 academic year, Andrey was visiting Hoover Institution at Stanford University as a Glenn Campbell and Rita Ricardo-Campbell National Fellow.
Silvia Vannutelli — Assistant Professor of Economics, Northwestern University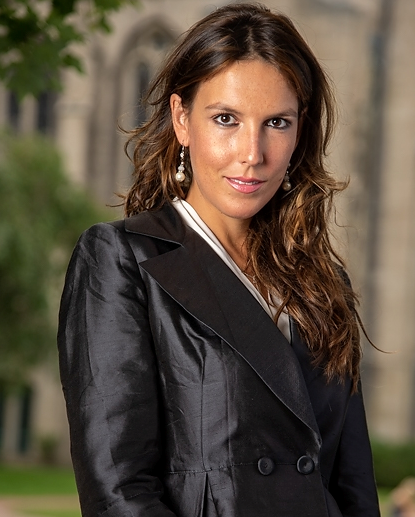 Silvia Vannutelli is an Assistant Professor at Northwestern University Department of Economics and a Faculty Research Fellow at the NBER. In her research, she uses original and administrative data and rigorous empirical methods to answer policy-relevant questions. Her research focuses on core topics in public economics, that pertain to the collection of revenues and the allocation of government resources, the design of social insurance policies, and the role of institutions and political economy considerations in policy making. Before joining Northwestern, she received her PhD in Economics from Boston University and a Masters' Degree from the University of Rome
Tor Vergata.