Corruption, lobbying, corporate malfeasance, and frauds: a weekly unconventional selection of must-read articles by investigative journalist Bethany McLean.

---
OMG, we're missing $2 billion! That, in a nutshell, is the Wirecard scandal. The full story has yet to be written, but one thing that's fascinating is that there were no shortages of warnings. Check out this FT piece from early 2019. Further proof that people don't listen until they're ready to listen.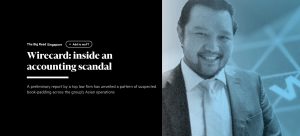 Parents everywhere may be thrilled to hear that Chuck E. Cheese filed for bankruptcy. There's a lot of history in this piece. And as private equity takes over more and more of our world, it's worth asking this question: Would Chuckie's fate have been different if not for its Apollo-led buyout?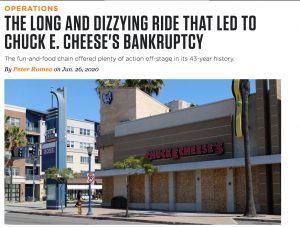 Speaking of bankruptcies and private equity and executive compensation that is utterly unmoored from underlying performance, it's tough to top the shale industry. This quote alone sums it up: "Shale operators have burned through about $340 billion over the past 11 years."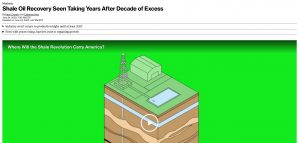 Top photo by Willis Lam, via Flickr [CC BY-SA 2.0]