At the SEC, Jordan Thomas had a leadership role in developing the program to protect and reward employees who report corporate wrongdoing. Now, he is a lawyer who exclusively represents SEC whistleblowers: "The award is not the only driver, nor the primary driver, but it is an important factor to help people feel comfortable in coming forward".
---
In 2010, in response to the fallout that marked the global financial crisis, Congress authorized the Securities and Exchange Commission to create a powerful whistleblower program. Shortly after the program's launch, one of its drafters, Jordan Thomas, left the SEC to start a law practice focused on SEC whistleblowers.
"I've spent more than two decades on the front lines of corporate fraud in one capacity or another and I'll tell you this: Corruption is invasive. It is everywhere, not just Wall Street, London, Hong Kong, but everywhere, in every organization. And that's not dark cynicism, it's a kind of mental readiness. But the counterpoint is integrity. That, too, pervades every organization and community," remarked Thomas during the recent event Navigating The Grey at the University of Chicago Booth School of Business. The event was organized by the Christians in Business & Technology Club and co-sponsored by the Stigler Center. ProMarket interviewed Jordan Thomas about his work and experience following the event.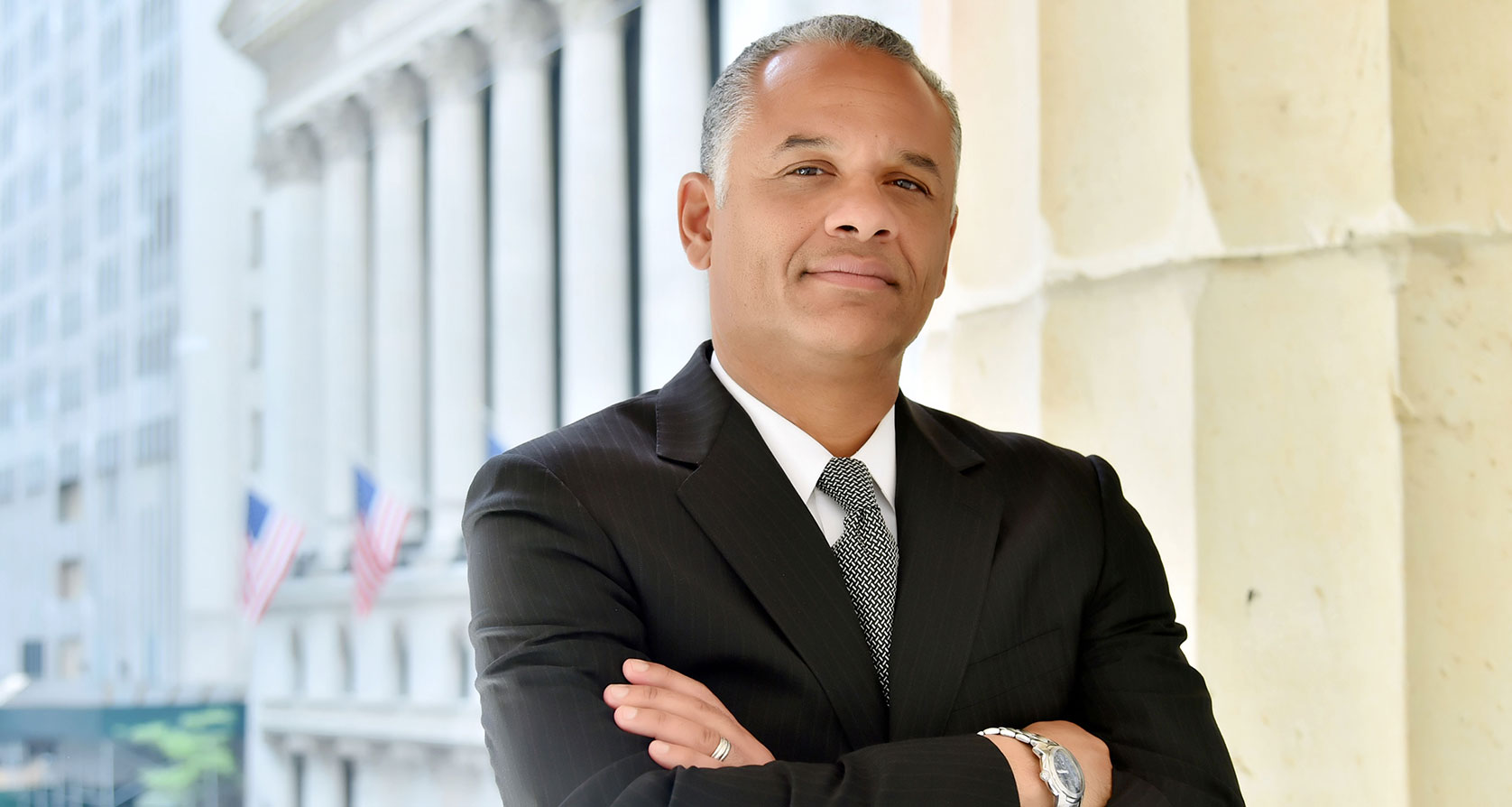 Q: How did you become a corporate whistleblower attorney?
I began my career as a Judge Advocate General in the United States Navy. Then I went on to serve as a trial attorney at the Department of Justice. When the Enron scandal broke in 2001, I joined the SEC where I worked in the Division of Enforcement. I was fortunate to work on a range of cases, including a tail of Enron, and many other high profile actions that resulted in tens of billions of dollars of relief for investors who were harmed by fraudsters.
When I was asked to evaluate the potential of an SEC whistleblower program, it was a privilege, really. Law enforcement needed to get actionable intelligence earlier if we were to meaningfully deter and detect the misconduct.
Q: There was no way to report corporate misconduct before?
There was just a little-known program to report insider trading, but it had only been used a few times. After the 2008 financial crisis, Mary Shapiro was appointed by the Obama administration as the SEC Chairman. During the confirmation hearings, someone in Congress asked her: "What are you going to do to fix things?" One of her answers was that she wanted to assess the viability of a whistleblower program, similar to the one the Department of Justice used.
I worked with a handful of others on the issue, and we concluded that a whistleblower program could be very helpful. Then I participated with a larger group to draft legislation. We also went to the Hill to brief House and Senate staff on the proposed legislation in order to pave its way through the legislative process. Once Dodd-Frank was signed into law, in 2011, I decided to leave the SEC to launch the first whistleblower practice exclusively focused on working with SEC whistleblowers.
If I look back on my legal career, beginning with the United States Navy through today, it has always been in service to the public. So this work for whistleblowers, it is a natural part of that trajectory, I suppose.
Q: So your clients are only whistleblowers?
Yes, my entire practice, including the partners on my team, focuses exclusively on counseling corporate whistleblowers who wish to report on securities-related violations.
Q: Do people blow the whistle for the sake of justice or just because they hope for the monetary award?
The monetary reward is a significant factor in coming forward. Many SEC whistleblowers are people who make a lot of money in their jobs, and they risk losing all of that. It is totally understandable that they would look for some form of compensation. It is also important to keep in mind that nearly 80 percent of whistleblowers report internally first. So, if their goal was to make money, they would not report internally; they would just report to the SEC anonymously.
People who report are usually troubled, maybe because someone got a bigger promotion or a bigger bonus and they have been sidelined because they don't do what other people do. The award is not the only driver, nor the primary driver, but it is an important factor to help people feel comfortable in coming forward.
Q: The SEC does not act on all whistleblower submissions. How do whistleblowers react when their tips go nowhere?
The SEC receives more than 20,000 tips, complaints, and referrals every single year. Of these, more than 4,000 tips are received through the SEC Whistleblower Program. At any one time, the SEC actively conducts about 2,000 investigations. Only 20 to 30 percent of the most promising tips that will lead to investigations meet the whistleblower program requirements, such as having monetary sanctions in excess of a million dollars, which is the minimum threshold to receive a whistleblower award. Other eligibility requirements may also preclude an award such as if another whistleblower reported the same information first; the SEC already knew the information; or if procedures associated with the filing prevented the whistleblower from being eligible for the award.
Disappointing whistleblowers is hard because they put themselves on the line. Sometimes, even more than the bounty, they need to feel ethically validated and that the bad guys were held accountable.
I will say that one of the benefits of our practice is that because all of our partners have worked as senior lawyers in law enforcement, we are experienced in evaluating and building cases. We work hard to separate the wheat from the chaff when we take on cases.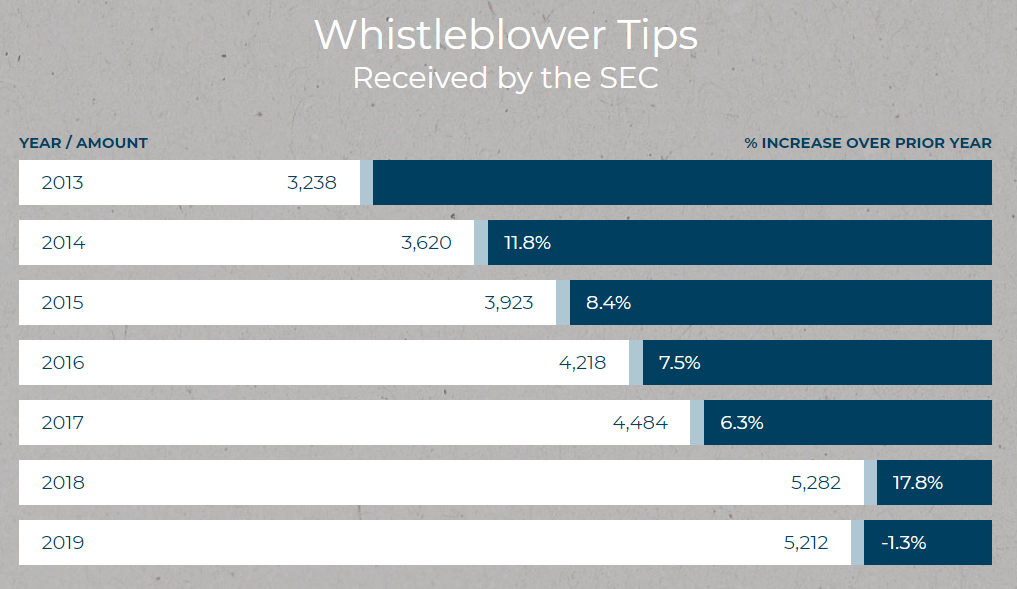 Q: What is the most recent successful case you worked on?
That's a tough question because my clients want to remain anonymous. I can mention my two biggest cases: One was against Merrill Lynch, a $415 million monetary sanction, and one against JP Morgan, a $267 million monetary sanction, and I have clients in both cases. According to something called the Customer Protection Rule, if you give money to Merrill Lynch, they are supposed to protect your money, but the bank put that money at risk. In the second case, investors were told that JP Morgan would pick the best investments regardless of whether the investments were offered by another firm or JP Morgan itself. In fact, JP Morgan had a bias toward its own proprietary investment vehicles.
Q: The impeachment process against President Donald Trump started because of an anonymous whistleblower who reported the now-famous phone call between President Trump and Ukraine president Volodymyr Zelensky. Did the whistleblowing system work properly in that case?
I represent only corporate whistleblowers, not government whistleblowers. But I can tell you that in every domain, the possibility to report anonymously is the best protection against retaliation, and that is true in a corporate environment as well as in a government environment. It is my hope that the possibility to report anonymously will not get lost.
Q: How could the SEC improve the current whistleblower program?
An area where the SEC program can improve is the speed with which they process applications for awards. It currently takes 2 to 3 years, and during that time whistleblowers face many hardships. If they quit their firm after reporting, they sometimes need to take loans to support themselves.
Q: Not all whistleblowers remain anonymous. Do they have trouble finding a new job?
Being a corporate whistleblower is rarely advantageous to your career, but what whistleblowers experience depends on the industry and the type of work they do. If you have a "book of business," there will always be a firm interested in hiring you. But if you don't have a book of business, you might be much less marketable.
Q: Do the clients pay you only a success fee?
People who do the kind of work I do usually work on a contingency basis: If the client is successful, we get a portion of the client's award. We assume all the risk and all of the expenses associated with the case.
Q: Would you do any other kind of work?
As long as I work, I can't imagine doing anything else. It's incredibly gratifying to stand alongside courageous individuals who believe in doing the right thing. They're not the rats, they're the heroes. They believe in their organizations, in a better way of doing things. It's pretty good company to be in, don't you think?
ProMarket is dedicated to discussing how competition tends to be subverted by special interests. The posts represent the opinions of their writers, not necessarily those of the University of Chicago, the Booth School of Business, or its faculty. For more information, please visit ProMarket Policy.