Monsanto loses landmark Roundup case; the Sinclair-Tribune merger blows up; Facebook wants your financial data; the historical legacy of the 2008 financial crisis; and why is the banning of Alex Jones from big tech platforms also a cause for concern?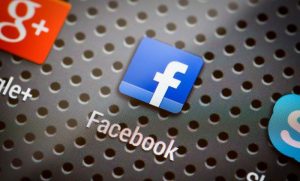 Dewayne Johnson, the former groundskeeper who sued Monsanto alleging that Monsanto's popular weed killer Roundup gave him cancer, won his landmark and potentially precedent-setting case against the company and was

awarded

$289 million in damages by a jury in San Francisco. Over the course of the trial, Johnson's lawyers argued that Monsanto targeted scientists who linked Roundup to increased risk of cancer and worked to "bully" scientists and suppress evidence related to the health risks associated with its popular herbicide. Monsanto said it would appeal the verdict.
"The current United States secretary of commerce could rank among the biggest grifters in American history," declared a bombshell Forbes report about accusations that Secretary of Commerce Wilbur Ross "wrongly siphoned or outright stole" more than $120 million from former business associates. The magazine interviewed 21 people who knew Ross—whose net worth is estimated at $700 million—finding that "many of those who worked directly with him claim that Ross wrongly siphoned or outright stole a few million here and a few million there."
After being arrested and charged with 13 counts of securities fraud and wire fraud related to an alleged insider trading scheme involving an Australian pharmaceutical company, GOP Congressman Christopher Collins (R-NY) has suspended his reelection campaign. Earlier this week, CNBC reported that prior to his arrest on Wednesday, Collins was being investigated by congressional ethics investigators for using campaign funds to pay the legal bills he accrued from the investigation into his alleged insider trading. The details of the case, notes David Dayen in The New Republic, are downright "comical," but also suggest that a restriction is in order: "Members of Congress should never be able to sit on a board of directors of a public company. The temptation to use the office to promote the company is far too great." Similarly, Business Insider's Josh Barro argues that the charges against Collins show "why members of Congress should not trade stocks."
The Justice Department is arguing that Judge Richard Leon, who approved the AT&T-Time Warner merger in June, made "fundamental errors of economic logic and reasoning" when he ruled against the DOJ's attempt to block the deal, report CNN's Hadas Gold and the Wall Street Journal.
Tribune Media has terminated its $3.9 billion sale to Sinclair Broadcast Group and is now suing Sinclair for breach of contract, alleging that Sinclair "engaged in unnecessarily aggressive and protracted negotiations" with the FCC and Department of Justice and refused to sell stations in certain markets. The end to the Sinclair-Tribune deal comes less than a month after a stunning reversal by FCC chairman Ajit Pai (long seen as favorable to Sinclair and still investigated for his ties to the company), who earlier this month cited "serious concerns" about the deal and sent it to an administrative judge, dooming its prospects.
From Gizmodo: An investigation by the FCC's inspector general "refutes controversial claims that a cyberattack was responsible for disrupting the FCC's comment system in May 2017, at the height of the agency's efforts to kill off net neutrality. The investigation also uncovered that the FCC provided false information to members of Congress regarding advice provided (or not provided) by the FBI to the FCC after the incident."
"Does the banning of Alex Jones signal a new era of big tech responsibility?" ask Julia Carrie Wong and Olivia Solon in The Guardian. Facebook, Apple, YouTube, and Spotify all banned Infowars' Alex Jones this week and removed most of his content, causing critics of the conspiracy theorist to cheer but also raising some uncomfortable questions about the power of major tech companies to control online speech. After the ban, Jones called on President Trump to take antitrust action against the big tech platforms. In Slate, April Glaser argues that while tech platforms may have done the right thing by banning Jones, their concentrated power makes it easy for him to argue that this is the result of a liberal conspiracy. "The concentration of ownership of internet platforms in the hands of only a small number of companies makes it easy for someone like Jones to cry that he's being censored and his free speech rights are being infringed by a cabal of left-wing internet companies. In a way, the tech companies all deciding to do the right thing at the same time makes the entire tech industry an easy target for the vitriol of the fringe right," she writes. Glaser also interviews Open Markets Institute's Barry Lynn, who argues that the banning of Jones is concerning: "In the case of, say, Apple taking Alex Jones out of iTunes, that is a decision by a very large private corporation about the distribution of information in what arguably should be an open-market system. And in the case of his work on Facebook, the decision is being made by the executives at Facebook. Decisions about who get to speak and how they get to speak on basic communications platforms are really decisions for the people of the United States to make. Back in the 1930s and 1940s, we didn't have the executives of AT&T making decisions about who could speak on AT&T."
From the Wall Street Journal: Facebook wants your financial data. "The social-media giant has asked large US banks to share detailed financial information about their customers, including card transactions and checking-account balances, as part of an effort to offer new services to users," the Journal reports. In other Facebook news, BuzzFeed has obtained an internal memo in which the leadership of the Facebook-owned polling app TBH explain "a psychological trick" that they employed to attract teenage users through "scraping Instagram for high schoolers' accounts, playing to youthful curiosity, and taking advantage of class dismissal hours."
The tenth anniversary of the bankruptcy of Lehman Brothers is rapidly approaching, and in an interview with New York, former Democratic Congressman Barney Frank, co-author of the Dodd-Frank act that bears his name laments what he calls the "big failure" of government response to the financial crisis: failing to stem to foreclosure crisis. "Almost all the TARP money went to banks; none went to homeowners," he says. Meanwhile, as part of the same interview series, former FDIC head Sheila Bair talks about the historical legacy of the crisis and the bailout of the banks, particularly how it impacted millennials' views of capitalism: "This is crony capitalism. Capitalism is letting those banks go down. The market doesn't work unless you have accountability. When you let institutions get so big that they can basically blackmail you into providing support, that's not capitalism. Adam Smith wanted to regulate banks! The leading capitalist understood that there was a need for regulation of banks. That's what frustrates me about young people: They're kind of equating this with capitalism, but it is not capitalism. We've privatized profits and socialized losses."
Public banks, writes Sarah Jones in The New Republic, "are suddenly popular." Case in point: in November, voters in Los Angeles will vote in a referendum on whether the city should be allowed to create a public bank, the first such referendum on public banking since the financial crisis, according to Huff Post.
Elon Musk's cryptic declaration that he is "considering taking Tesla private at $420. Funding secured" earlier this week has dumbfounded investors, journalists, and regulators this week. As the media, the stock market and, reportedly, Tesla's own board, are scratching their heads wondering how Musk plans to fund the $80 billion ordeal which would be the world's largest corporate buyout (especially since earlier negotiations with SoftBank already fell through), the SEC is reportedly investigating whether Musk violated securities laws and whether he was speaking the truth when he made that tweet. Meanwhile, Fortune's Jen Wieczner writes that Musk's habit of blocking people on Twitter—journalists, critics, investors, and short-sellers—may itself be illegal.
"We need a new model for tech journalism," argues James Ball in a Columbia Journalism Review piece in which he criticizes tech journalism as it has been practiced in the US for the past few decades for being too cozy with tech companies and glossing over their flaws. "It's easy to see why some readers would feel whiplashed by the current, critical coverage of Facebook and Google, which seems to come out of nowhere. That's our fault as journalists," he writes.
From the Washington Post: "At President Trump's hotel in New York, revenue went up this spring—thanks to a visit from big-spending Saudis."
Chatter from the Ivory Tower
Oxford Blavatnik School's Global Economic Governance Programme has released a Call for Papers for its Political Economy of Finance conference for young researchers, slated for October 12 and 13, 2018. The deadline for submissions is September 15, and travel stipends are available thanks to support by ESRC and INET. Register interest here.
Stigler Center Goings-On
In the second part of their special 3-part series on antitrust law, Capitalisn't hosts Kate Waldock and Luigi Zingales talk with Lina Khan of the Open Markets Institute, author of the article "Amazon's Antitrust Paradox" and a member of the New Brandeis Movement, which believes that antitrust enforcement should be more broadly applied and not just rely on consumer welfare.
Disclaimer: The ProMarket blog is dedicated to discussing how competition tends to be subverted by special interests. The posts represent the opinions of their writers, not necessarily those of the University of Chicago, the Booth School of Business, or its faculty. For more information, please visit ProMarket Blog Policy.